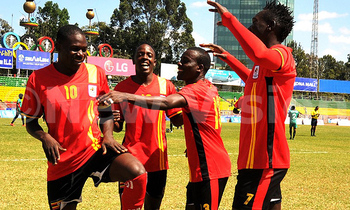 FUFA has secured training grounds for the national teams.

The federation has signed a 20 year agreement that will see the football federation turn Namirembe Cathedral sports grounds in Kadiba into a training facility for Uganda Cranes.

The partnership follows Uganda Cranes recent embarrassment when they were locked out of Africa Bible University grounds in Lubowa. Under the agreement FUFA will give the diocese unspecified amount of money for the land.

FUFA president Moses Magogo said that his administration was going to develop the two and half acre land into a modern training facility for the national team.

The federation plans to apply for the $600000(sh2b) FIFA Goal Project Five funds which had been delayed by a lack of land to develop the grounds.

"We have discussed this with FIFA and we realized we can put a grass pitch here. We hope to do the same in Soroti for eastern Uganda and Arua in Northern Uganda," Magogo, who played football on the ground, said.