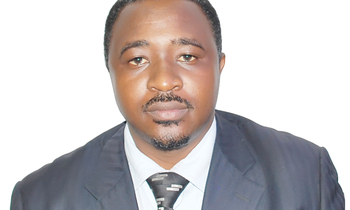 By Ezra Rubanda
The 2015 business has ended; the New Year has begun but seemingly on a bad note. Some minds are already disillusioned. The business community is dreading the pinch of the tax burden that this year is envisaged to present with.
Right from 2011, besides the hitherto increasingly high tax rates, new hindrances arise by, every financial year. This year, common discontent arises on matters of unfairness, lack of tax alignments between central and local governments and overburdening the tax compliant part of private sector.
Since Tuesday May 5, 2015, when Kampala Capital City Authority (KCCA) published a new regulation to levy charges on commercial road users, symptoms of uncoordinated tax system embedded in government tax management structures started to emerge.
The KCCA regulation aiming at decongesting the city levies sh2,304,400 per month to a commercial vehicle that accesses town using KCCA facilities especially roads. However, upon formulation and subsequent publication of KCCA Commercial Road Users Regulation 2015, a number of appeals rising from all divides of private sector form the mix of outcry.
Common in agreement of business community is that, whereas it is okay for KCCA to levy taxes as a source of revenue collection, in this case, the approach and more importantly the impact of the tax were not properly analysed. The tax presents unpleasant impression about doing business in Uganda.
As of now, some salient concerns have been raised for realistic consideration.
Generalised treatment of all vehicles under this regulation is unfair. Whereas it could be possible to keep boda-bodas and mini-buses out of the commercial city because people can walk to different stations once dropped at gazetted outskirt parks, goods cannot. Additional cost for transporting goods will relatively be high for commercial truck operators.
Tax intentions seem to be ambiguous. Is it decongestion of the city or raising revenue? Whereas it is appreciated that KCCA must exercise their mandate in reducing traffic jam in the city, it is also a fact that commercial vehicles are comparatively very few to cause significant contribution to the existing jam.
The real solution would lie with managing private commuters not commercial vehicles and at that, product carriers. Commercial vehicles are aid to trade than luxury. Again, why not charge every vehicle accessing Kampala so that the tax burden is fairly spread and more revenue collected? Do private vehicles driven by Government workers ran on sponge that cushion against road depreciation?
The idea that parking yards will be created where cargo from big trucks will be offloaded then distributed by small lorries is ideal but is still practically remote.
As a matter of indicative integrated planning, gazetting and construction of commercial parks equipped with cargo handling facilities should precede the introduction of the levy and associated penalties.
Loading and off-loading in such intermediary parks presents both physical and handling insurance costs which in the existing situation are paid by manufacturer and trader respectively. In this case who meets loading and offloading costs and risks as cargo leaves big lorries to smaller lorries allowed in the city.
The time proposed for lorries to access town only between 10:00pm to 5:00 am has got huge security implication. Again it contravenes the security order of having city arcades close by 7:00pm until 6:00am.
Taxable base is not clear. The regulation is actually exposing KCCA's intention to practice 'multiple taxation' because a vehicle carrying goods is taxed at a time of purchase, the fuel it uses is taxed, the goods it carries are taxed, the road it runs on is paid for, the income the driver earnings is taxed, the loading ground is charged by street parking manager and the same vehicle is pays environmental tax.
This leaves a lot of ambiguity in terms of the exact taxable base being targeted herein.
The timing is bad. KCCA ought to assess the existing environment. The economic situation is marred by fall in value of Ugandan shilling, non-reducing fuel prices because of import tax, weigh-bridge restrictions and drastic drop in business trends to neighbouring countries, especially South Sudan and Burundi.
The situation has already been worsened by tax amendments; the Duty Amendment Act 2015 has increased excise duty on petrol and diesel from sh950 to sh1,000 and sh630 to sh680 per litre respectively, on argument that UNRA budget requests are overwhelmingly high realistically the business sector is tax overloaded.
The charge is too high. Be it known that much as it is not premised, most of upcountry townships have for so long been charging loading and offloading levies and transporters have casually been paying it just for convenience because the charges were negligibly affordable.
The danger with KCCA exorbitant charge structure is that it will not only dip into investment capital, but will cause spillover effect to other districts which will follow by revising up their respective charges.
Harmonise this tax with UNRA roads licence. It appears insensitive when same service attracts different licenses in the same National jurisdiction at the same time. Jargons aside, this is road licence! And the lazy argument that KCCA cannot seat idle to watch its magnificent roads being depreciated by vehicles is self-defeating because roads are not for appeasing eyes any way.
The regulation negates the fairness principle. Uniform periodical charge is just unfair. If the intention is to decongest the city why a vehicle that accesses it once a month would be subjected to equal total tax payment with the one that commutes in and out every day throughout a month? It seems KCCA harbours intentions to dodge tax administration costs by shifting it to consumers of goods through prices.
Tax-price effect will not only make goods in Kampala expensive but will induce general price levels to go up since manufacturers and traders do not practice township based price rationing.
At regional level exporting goods to neighbouring countries through Kampala will relatively become expensive hence causing trade diversion to other cities. In the current world of increased competitiveness investors and trade merchants are actually very sensitive to local tax details.
Contrary to KCCA, Central Government translated road licence fee and compounded it under excise duty on fuel. On the other hand up country townships besides parking fee label this tax as loading/offloading tax.
The mouth-sealing question here is that can't government harmonise on such tax duplications so that payment is done once, then revenues appropriated to all levels? After all none of these authorities use roads in autarky. Cities without high way links are meaningless and vice-versa. Why should taxpayer suffer for the financial mistrust and despotisms between disjointed government authorities?
Tax collecting agencies ought to realize that tax is both a cost and a risk to business. It must be planned for, controlled and properly managed. Such adhoc and whim based tax methods are a serious challenge to doing business environment.
In principle, the burden of raising revenue should be an obligation of the entire citizenry. Surprisingly, in Uganda it is increasingly becoming a business sector affair. The argument that tax incidence will finally be borne by the consumer has limitations too.
In practice price figures cannot be shifted up wards in consonance with the rate at which new taxes are being imposed. The economy does not operate in isolation. This increases the likelihood that the greater part of such 'midnight' taxes will be borne by the business operators.
The kind of multiplicity of taxes makes the share of tax as a function of production and business transaction in Uganda range from 32% to 44%. It is the highest in EAC cities. In this case, the new 'ambiguous' tax on commercial road users, adds up to a total of 8 levies on a Kampala based commercial vehicle.
Much as the formalised business community continues to comply, government can continue taking them for granted while projecting the possible breakdown point beyond which they will not be able to shoulder the tax burden of this economy.
In all, whereas it is expected of government to levy taxes as a source of revenue, the approach and more importantly the impact of the tax need to be properly analysed. Tax planning need to go past mere assessment of revenue potentials and the cost of administering a given tax to venture into finding out how much impact such taxes will have on price levels, investment inflows and other incidences especially trade diversion.
Writer is the head of policy, trade and advocacy at the Uganda National Chamber of Commerce and Industry