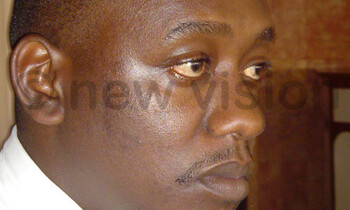 By Clare Muhindo, Innocent Anguyo, Cecilia Okoth and Denis Ojwee
ACADEMICS in public universities have put aside their robes and hoods, to fill the void left by the non-teaching staff, to issue admission letters to prospective students.
On Thursday, at Kyambogo University, hundreds of students left the institution "satisfied", after being issued with their admission letters by the faculty deans. Kyambogo admitted over 12,000 students who are meant to report on Saturday August 22.
At Makerere University, college principals were issuing admission letters - as earlier directed by the Dr. Charles Wana-Etyem, the chairperson of council, the institution's supreme governing body.
"Students are advised to collect their provisional admission letters from the principals' offices and proceed to pay 60% of the tuition and all functional fees," Wana-Etyem directed then, reiterating that the university would open on Saturday August 22.
In Mbarara University, many non-teaching staff have resumed duty, according to the institution's spokesperson, Denis Lukaaya, who also took a swipe at his colleagues for leaving the strike "open ended."
"Our students are already reporting for studies. Everything has a beginning and an end! As the leaders of the non-academic staff, we also need to offer guidance on when to stop," said Lukaaya who doubles as chairperson of the institution's non-academic staff.
The Mbarara vice chancellor has assembled a skeletal team to issue admission letters to students.
At the other remaining public universities including Gulu, Busitema and Muni, issuance of admission letters has not been much affected; however, the absence of the non-academic staff continues to paralyze operations.
The non-teaching staff in Makerere, Gulu and Kyambogo have snubbed government and university councils' directive for them to resume work with immediate effect.
A walk into the "great gates" of Makerere manifests a deserted institution. The major installations remain under lock, the parking grounds are empty and a few students are found idling.
"I had come to pick my admission letter. My parents have been asking for this document as proof that I was admitted so that they can pay my tuition." said a stranded Peace Rukundo, a prospective Mass Communication student. 
At Kyambogo, it is reported that the institution is yet to issue the admission list for Diploma entrants, forcing many a student and parent affected to return home empty-handed.
"For three weeks now, my daughter has been at a hostel in Banda, and all she tells me is that university has extended the opening dates. She has now spent all the money I gave her," said Jemima Namagembe, a parent from Rakai.
Students at Kyambogo have asked the striking staff to quit.
"There are so many unemployed people. If the non-teaching staff are not willing to work, let government advertise their jobs, so that we can resume studies," said Hillary Kirabo, a second year student of adult and community education.
Gulu University's spokesperson Mohammad Khalid said the industrial action by the non-teaching staff should not be undermined since they constitute a significant pool of personnel.
"Our industrial action is legal, and we are not intimidated by the government's orders," Khalid said.
Jackson Betihama, the chairperson of the public universities non-teaching staff executives' forum (PUNTSEF) said much as the university councils had a right to open the institutions, employees had a right to lay down their tools.
The approximately 4,000 non-academic staff of public universities have laid down their tools since August 03, over government's decision to only raise pay for the 2,713 academics in this financial year.