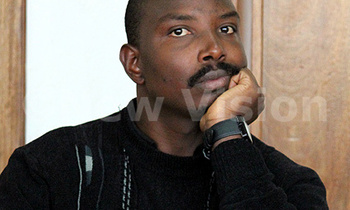 By Michael Odeng      
                                 
Police officer suspected to have stolen recordings of the Inspector General of Police, Kale Kayihura, interviewing NRM party youth has been granted bail.

Buganda Road Chief Magistrate Lillian Bucyana on Monday released Ronald Poteri on a sh2m cash bail after his lawyers presented fresh sureties in court. They court found the sureties substantial and ordered them to deposit their passports and Identification cards in court to act as security.

When the case came up Monday morning for bail, the magistrate declined to grant it on grounds that the three sureties who include Francis Muhebwa, 52, Keloyne Mbabazi, 37, and Martin Opolot, 45, were not substantial. They also had no fixed place of abode.

Later in the afternoon, the magistrate granted the defence lawyers prayer for granting bail to the suspect after he presented new substantial sureties.

Poteri faces charges of wrongful communication and leaking of information under Section 4 (1) of the Official Secret Act. He last week denied allegations of handing over Kayihura spy tapes containing confidential information to the Prime Minister's wife, Jacqueline Mbabazi.

Poteri who is the deputy Assistant Inspector of Police (D/AIP) attached to Electoral and Political Crime Department, Kibuli was arrested on April 6, 2014 and produced in court on April 25.

The recordings are part of the 87 tapes of different persons interviewed in an ongoing investigation into an alleged plot to assassinate Kayihura.

It's alleged that Poteri in March 2014 at Criminal Investigations and Intelligence Directorate (CIID) headquarters in Kampala did pass on confidential information to unauthorized person. He also committed the offence at Kampala Road, Mapeera House, Prime Minister's office and NRM Secretariat in Kampala.
RELATED STORIES 


www.newvision.co.ug/news/654703-leaked-tapes-police-witnesses-get-death-threats.html