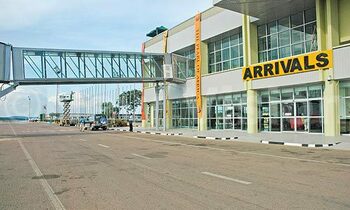 By Vision Reporter

The local aviation industry has got a boost with airport ground handling firm DAS Handling Ltd. getting a global certification. DAS, operating at Entebbe International Airport, acquired the RA3 after improved safety measures.

The ACC3/RA3 regulation, introduced in 2012, requires carriers and cargo handlers to meet EU standards on cargo screening measures, documentation, identification and processing of high-risk cargo and staff recruitment, as well as training.

ACC3 stands for 'Air Cargo or Mail Carrier operating into the Union from a third country airport' and is a designation currently required by the European Union in order for the carriers to fly air cargo into or through the EU.

"It is important for DAS to be recognised as RA3. It is an acknowledgement of our professional standards when it comes to cargo security and a vote of confidence in our processes," said Marc Deleu, the DAS Handling managing director.

The global accreditation is a boost for aviation that is attracting global carriers. It also means that Entebbe airport will now have to scale up its facilities to match the improvements.

From July 1, 2014, all air carriers flying cargo or mail into the European Union must be aviation security validated.

An air cargo or mail carrier (airline) that has been designated by a European Union (EU) member state as having obtained the ACC3 status is allowed to carry cargo or mail into or through the EU from a third country airport.

By July 1, 2014, carrier stations in third countries will be required to have under - gone an audit to obtain an EU aviation security validation in order to acquire or maintain their ACC3 designation.

ACC3s must ensure that all cargo and mail carried to the EU is physically screened or comes from a secure supply chain which is EU aviation security validated.

Getting the certification requires investing in security to ensure maximum security of entrusted cargo and the elimination of threats to client airlines.
RELATED ARTICLES
Govt to acquire more land for Entebbe airport expansion
Entebbe Airport to be upgraded
Entebbe International Airport set for $400m upgrade
CAA acquires land for Entebbe Airport expansion
Entebbe Airport departure lounge under review