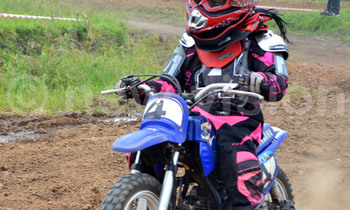 By Johnson Were
AS has been the tradition with youngsters collecting the lion share of the points to give Uganda victory over traditional rivals Kenya in the FIM-Central Africa Motocross challenge, Uganda has named a strong ladies' team for the Easter Sunday race in Busiika.
National team captain Arthur Blick told New Vision Sport that no stone will be left unturned as far as producing the best teams to represent Uganda.
"As you know, we have the female class that will do battle so we have Esther Mwangala, Isabella Blick and Amina Mayanja who we are confident will win not only points but have chances of winning medals in the 50cc class," Blick revealed.
"The junior classes have always contributed many points for team Uganda and I have no doubt the girls will emulate their male counterparts," Blick added.
Uganda will host the first leg and the final leg in December while defending champions Kenya will host the second leg later in the year.
The three round event has also attracted riders from Kenya, Ivory Coast, Tanzania and DRC.