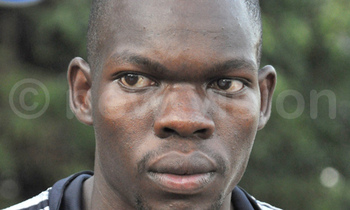 By Swalley Kenyi
Men's African Volleyball Club Championship
Pool A
Etoile du Sahel (Tun) v Bafia (Cmr)
Ittihad Tangier (Mar) v Borj Bouarirj (Alg)
Pool B
Autoridade (Moz) v Espoir (Cod)
Stif (Alg) v Sfax (Tun)
Pool C
Mugher Cement (Eth) v Port (Cmr)
Nemostars (Uga) Esperance (Tun)
GSU (Ken) v AHLY Benighazi (Lib)
Pool D
Prisons (Ken) v Beau Vallon (Sey)
Ahly Tripoli (Lib) v Ahly (Egy)
UGANDAN champions Nemostars VC are due to launch their second campaign at the Men's African Club Championship at Sousse in Tunisia today.
Nemostars are grouped in Pool C and will start the campaign with an uphill task against home side Esperance before facing GSU (Kenya), Mughrer Cement (Ethiopia), Port (Cameroon) and Ahly Beni Ghazi (Libya) to determine the quarter-finalists in the group.
The top two teams in each of the four pools will qualify for the quarterfinals to play in a knock out format and determine the qualifiers up until the final.
Third and fourth ranked teams in each of the pools will play for the 9 to 16 brackets in the same knockout system while teams ranked 5th in each preliminary pool will fight for the 17 to 20 brackets. The team ranked 6th in Nemostars' pool C will automatically finish in 21st position.
The annual CAVB competition is the qualifier for the FIVB Club World Championship. The 2014 Championship will be held in Brazil May 6-11.