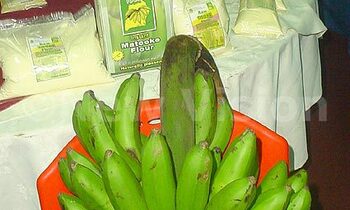 By Mary Karugaba

Despite Government's emphasis on research and industrialization as an engine for development, the sector is still struggling with shortage of funds to turn round the level of research in the country.

According to Prof. Charles Kwesiga, the Executive director Uganda Industrial Research Institute, the institute receives an annual budget of sh13b, less than sh20b required to fund research, research models, innovations, specialized skilled labour and many other projects.

"Although industry research is critical for development, we are not funding it well. Sometimes the President directs that the Institute gets more funds for certain activities, but the directives are ignored," he said.

He was responding to complaints from MPs on the Public Accounts Committee about the level of research and industrialization in the country and why there has not been much contribution since the beginning of the Institute.

Citing the stalled fruit juice processing project in Nabuseke, Mpigi, Savoury classic quality meat products plant in Arua, MPs put Kwesiga to task to explain why a number of projects have failed to achieve full commercialization.

"Why is it that we don't hear much about our projects like these other projects such as the Banana project? Have you worked on any project? Am surprised that you are even a presidential advisor, what do you advise the president on when you cannot even advise him to increase the funding of the institute?" Committee vice chairman Paul Mwiru asked.

Mwiru said he gets surprised when research projects such as the banana project gets billions of money, twice the Institute's' annual budget but still does not produce significant output.