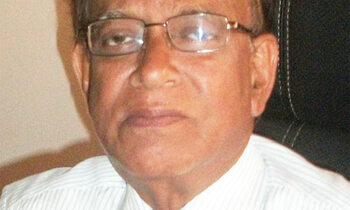 In 1995, Cable Corporation Ltd was certified by Uganda National Bureau of Standards (UNBS), becoming one of the first companies to be certified for all the product groups. Its quality system was later certified to ISO 9001 in 2001. In 2010, it was chosen by UNBS as overall winner for maintaining the highest quality.
A year later, UNBS yet again recognised the cable producing company for manufacturing the highest quality plastic pipes and electric product category. Cable Corporation is also among Uganda's top 50 brands as acknowledged by the Private Sector Foundation in 2012. Gilbert Kidimu spoke to T.S. Sundaram, the company's resident director about the company's impressive profile
Q What is the size of Cable Corporation Ltd in terms of turnover and profitability?
Last year's turnover was sh19.6b and the operating profit stands at sh1.6b.
When did you join the company and what has been done to grow the business?
I joined this company in 2000. It was at a different state at that time. The company's turnover was sh2b, far-off from the current sh20b. It registered a cash loss of over sh600m that year. Cable Corporation has over the past decade grown steadily. The first thing we did was to prepare for our competition, which came from South Africa and Kenya, among other  countries. 
The cost of production, which was high, had to be reduced, to start making profits. Above all, I made sure the competitiveness of the products was improved. We had to front quality products to grow in the market and this was made possible, by getting good quality raw materials. Part of what led to the losses was that a lot of raw materials were wasted during the production process in the factory, which led to the use of too much material and hence increased costs of production. Productivity also improved with strict supervision.
After all this was done, we started realising an improvement in turnover, thanks to improvement in quality and increase in production. Currently, we are manufacturing larger size underground XLPE cables whose operating temperatures go up
to 90 degrees, up from the previous 70 degrees for PVC cables. That means they increase power carrying capacity of the cable. The larger the conductor, the more power it can transmit. 
 true
One of the machines at Cable Corporation Ltd. The company is among Uganda's top 50 brands because it produces quality products
Looking ahead, what are your future plans?
We invested $2.8m to expand production capacity and modernise the plant last year. The earlier machines were purchased in 1967 and 1995, so we need new ones for more efficiency, improving in both quality and quantity. We have also widened the product range by introducing new products. We have commenced manufacturing aerial bundled cables. These are overhead power lines using three insulated phase conductors bundled tightly together, usually with an insulated neutral conductor.
Aerial bundled cables provide relative immunity to short circuits caused by external forces (wind, fallen branches), unless they abrade the insulation, among other advantages. We are manufacturing XLPE insulated power cables of up to 4x300 sq mm. Armoured Underground Cable. An XLPE cable is one with an insulation that can withstand continuous operating temperature of 90oc as compared to the PVC insulated cable that can operate only upto 70oc. With some additional investment we shall soon be able to manufacture MV Cables that transmit up to 33kV.
What have been the challenges of doing business and how have you overcome them?
Our biggest challenge is unfair competition, brought about by those producing substandard cables, which obviously are cheaper. One of our foremost policies is never to compromise on quality. There are people, who smuggle materials across the border, dodge paying taxes and hence can afford to sell their products at cheaper rates.
While we might use 10 kg of copper in a cable, another will use only four to five kg and both are presented as the same product, just different manufacturers. While we pack 100 metres cable in a coil, the substandard imported cable contains 90 metres in a coil and the trader presents it as the same to the consumer. We do not mind competition as long as it is fair. But quality always comes at the top as clients who care for quality and want safe cables that will not cause fires, always come to us.
What advice do you have for other people doing business?
We should always remember that quality products will always sell in the long run. While substandard goods might sell well in the beginning, they do not have a future like the standard ones.