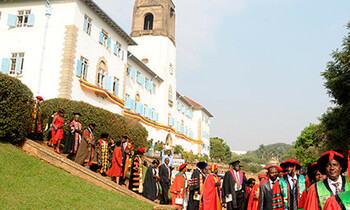 By Vision Reporter
Makerere University's top governing body has directed all non-teaching staff to report for duty on Wednesday August 19 without fail. 
The University Council issued the directive after government and the non-teaching staff, who had taken industrial action over failure to increase their salaries, agreed to resume work.
The decision to return to work was reached on the promise that salary increments would be effected in the 2016/17 financial year. 
The strike had paralysed much of the activities at the country's oldest public university that is due to reopen for the first semester this weekend. 
First year students will report on Saturday August 22, 2015 while continuing students are expected at the university on Monday August 24, 2015.