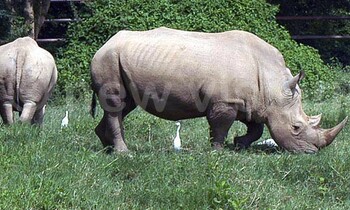 By Gerald Tenywa
   
In the latest attempt to crack down on poaching and trafficking of wildlife products, five people have been arrested and charged with illegal possession of wildlife products in different parts of Kampala.

According to Laban Muhindo, the spokesperson of the National Resources Conservation Network, an NGO set up recently to combat wildlife crime, the five people have been peddling wildlife products also referred to as trophies. 

The anti-poaching operations were mounted by the Natural Resources Conservation Network (NRCN), Uganda Wildlife Authority (UWA) and the Police.

He said the five people were arrested last week in an operation that that covered two days at Katwe, Kalerwe and Kamwokya.  The team also recovered seven, one hyena skin, one leopard skin.

At Katwe, the team arrested three people identified as Ronald Katerega, Safina Nakimbugwe, Ssalongo Medi Igga all of them traders in Katwe market operating small stalls that deal in traditional products. The three people were released from Katwe Police Station on Police bond.

The team of NRCN with Police at Kawempe recovered several trophies including five kilograms of Pangolin scales from Balikudembe who operates a shop at Kalerwa, according to Muhindo.

Balikudembe was described as a serial dealer in wildlife related items and other sources described him as a broker.

In another operation undertaken by UWA and NRCN, five kilogrammes of ivory were recovered from Godfrey Butere was arrested at Kobil petrol station Kamwokya.  Butere was arrested when he was looking for market.

Balikudembe and Butere are still on remand pending Court hearing, according to Muhindo. The crackdown, according to Muhindo will continue within the country and outside the country to deny criminals a platform for poaching of wildlife.
RELATED STORIES:

Police holds suspected Chinese traffickers