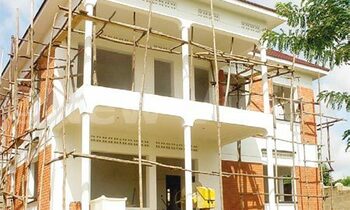 By Samuel Sanya

Centum has announced a 73% acquisition of Genesis - a Kenyan investment firm, as it positions itself to boost profits.

"The intended part acquisition of Genesis is in line with Centum's strategic objective of growing third party funds," Centum company secretary Fred Murimi said in a statement.

Centum has assets worth more than $190m invested across asset classes including blue chips at the Kenyan bourse to prime residential land in the capital Nairobi to unlisted firms.

The company's stock is currently going for sh719 on the Ugandan equity markets.

The Centum share price is also likely to go up before the October 11 Annual General Meeting following its acquisition of a 73% stake in Kenya's Genesis Kenya Investment Limited.

The recently launched East African Regional Inter-depository Transfer Mechanism that links share markets in Uganda and Kenya makes it easier to acquire Kenyan stock.

British American Tobacco Uganda (BATU) dominated trading in the equity markets with a sh119m turnover by the close of business on Tuesday.

Liquidity on the counter has increased since the profit warning announcement was made in late August. Sudhir Ruparelia's sh11.8b recent sale of BATU shares moved the share price to sh4,000 per share.

Some 29,839 shares were moved on Tuesday alone at the new rate. With supply remaining outpaced by demand, the price is likely to stay that high or even go higher in the coming weeks.

dfcu Bank moved 6,250 shares for sh6.4m, making it the second busiest counter on the day.

Umeme moved 14,000 shares raking in sh5.11m, the third highest by the close of business on Tuesday at sh365 per share level.

The company's half year after tax profits hit sh47b from sh30b due to lower financing costs and control over the operating costs. Umeme is lining up a $170m (sh442b) financing package to partly fund its $440m capital investment programme for 2013.

Outstanding demand on the counter has hit 4,201, 820 shares, outpacing outstanding supply at 139,737. Baroda moved shares worth sh1m, Stanbic sh3m, and National Insurance Corporation moved sh0.3m worth of shares.

The All Share Index dropped to sh1,488, from sh1,492, with the Local Share Index rising to sh239 from sh235.