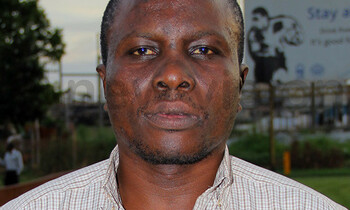 By Johnson Were  
U-19 Rugby Africa 1A fixtures  
Semi-finals  
Namibia v Uganda  
Zimbabwe v Kenya   
THE U-19 Rugby Cranes' chances of remaining in the elite pool of Rugby Africa 1A are in the balance after the team's training was affected by lack of coach and failure to make numbers.  
This after Herbert Wafula declined to take up the job Robert Sseguya quit citing health reasons.  
"I'm not taking up the job because I was not consulted and secondly I last coached U-19s from 1998 to 2001. I am not ready to take them on again," Wafula said.   
Last Friday, only 7 players out of 30 turned up for training but didn't have a coach to handle them.   
Sseguya turned down the job citing fatigue but a source within the Uganda Rugby Union said that was a ruse to dump the team that was not being well facilitated by the union.  
"I started with U-19 last year, Heathens in the league, Super Series, Rugby Cranes, so I want some rest," Sseguya however stated.  
According to the source though; "the boys are not getting their transport allowances, sometimes water is not at the pitch and his trainings are tough so he resigned."   
When contacted, URU CEO, Ramsey Olinga said that a few players turned up for Friday training because they had dropped over age players who were part of training.