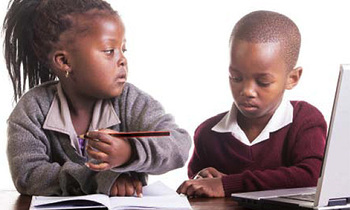 trueBy Sylvia Juuko
TOPIC: It is important to plan for your children's education. If you don't plan for it, how sure are you that you will be able to provide it?
Many parents want the best for their children but some find challenges to sustain this aspiration, mostly due to lack of planning.

If you are experiencing a squeeze on your finances, supporting your family becomes a daily nightmare, moreover some expenses such as medical care, feeding, education, daycare and clothing cannot be postponed.

In our planning, we tend not to look into the future but deal with situations as they happen, with the argument that somehow things will sort themselves out. Anyone who wants to ensure that their children enjoy the best lifestyle and attain the best education in a sustainable way has to deliberately set aside finances to support this.

If you make a decision that cannot be sustained, you end up in a scenario like this below. A couple Jack and Jill (not real names) dreamt about taking their kids to an international school. When their son Tom made three, they scouted for one such school.

Unfortunately, they couldn't find one in their neighborhood, but that didn't dent their aspirations, they went ahead and enlisted their son in one that's several kilometers across town. For the first year they had to endure the hustle of being on the road before 6.00am to make sure they drop their child but also make it in time to work before the morning hour rush.
It soon became apparent that this decision had put pressure on their budget. Tuition alone was taking over 60 percent of their combined income, and the fuel bill had risen substantially. However, one and a half years later Jack lost his job.
Consequently, their son had to be prematurely 'uprooted' from the school in a bid to cut back on their expenditures and lower their expectations.

As a result, Tom was sent to a school in their neighborhood because Jack lost his job and Jill's single income couldn't sustain this aspiration. What this development did to their son is a story for another day but you get the point. The decision you make today usually has consequences on your finances and lifestyle in future.

It's critical to have a long term view of your finances. As a rule, have a discussion related to the type of education you aspire for your child or children well in advance. Look and see if your expectations are in line with the financial implications as well as your current and future earning capacity.
Ideally, any lifestyle that you aspire for in your household should be sustained by a well structured financial plan and an action that will drive you to your dreams. And this doesn't mean that you shouldn't dream big for your children or household for that matter. However such dreams should be backed by actions.

What has worked for many couples is setting up a fund/s for their children before they are born.

This fund should not only attract some reasonable interest if set up in a good financial institution, but should have hefty penalties for early withdrawal.

Given that a lot of us lack the discipline to save, a standing order is the most feasible option of ensure you stick to your savings plan.

If you are income earners with generous employer that gives you a bonus once in a while, part of this windfall could be channeled towards the fund. The same applies to those who run enterprises as well
as those whose income is not predictable. Ensure that you find some savings that go towards your education fund. The cost of private education is not likely to go down in the near future. Therefore if your aspirations are to educate your child locally or beyond our borders to ensure that they are competitive in a regional context, it would be a risk if you didn't save.

The challenge however is the growing financial pressures. As more people get strapped for money, fewer of them allocate savings towards their children's fund/s.

However, what is even more worrying is that even those who have registered an increase in income are not prioritizing saving for their children.

All in all, what should guide your financial goals is whether you can sustain the kind of lifestyle you aspire for your household generally and your children in particular today and in the future even if you suddenly lost your predictable income or you moved onto the next world.

The writer works with Bank of Uganda