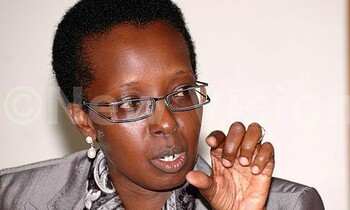 By Pascal Kwesiga

Uganda National Roads Authority (UNRA) has admitted paying ghost property owners during the tarmacking of the 92km Hoima-Kaiso Tonya road.

UNRA's land acquisition specialist, Pamela Kemigisha, told a commission probing alleged corruption in the roads authority that some of the sh12.4b earmarked for compensation went to ghosts.

Kemigisha made the confession after the tribunal's assistant counsel, Mary Kuteesa, warned her against sidestepping her questions during a public hearing at Imperial Royale Hotel in Kampala on Tuesday.

"I cannot keep this going on for a long time. Tell the commission how much was paid to ghosts," Kutesa said.

Kemigisha said a recent inquiry by UNRA after the Inspector General of Government (IGG) and Criminal Intelligence and Investigations Directorate began probing anomalies that marred the compensation exercise found that sh208m was doled out to ghosts.

Kemigisha, who was armed with copies of reports on the road compensation which she opened occasionally to corroborate her story, was also asked to confirm that UNRA failed to supervise the civil works.

She dodged the question compelling Kutesa to ask the tribunal chairperson, Justice Catherine Bamugemereire, to rein in her.

Kutesa also tasked the witness to confirm if UNRA carried out due diligence on Mapcon, a firm that handled property valuation and compensation to residents affected by the road works.

"Please do not solicit a situation where I am forced to compel you," justice Bamugemereire said.

"I must admit that we did not perform as expected. We didn't do a thorough due diligence on Mapcon," Kemigisha said.​
RELATED STORIES:

Kagina is new executive director of UNRA