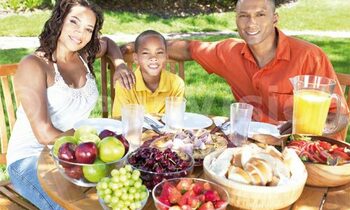 By steven odeke

As part of its annual series, Ugandan Making a Difference, New Vision will, until October 3, publish articles on individuals and organisations that have dedicated their efforts to fighting malnutrition in the country. The articles will highlight the causes, discuss solutions and recognise the efforts of those working to avert the problem that affects up to 54% of children under the age of 18 years in Uganda.
A 24-year-old mother in Mwana Mugimu Nutrition Unit in Mulago Hospital wished she could explain how her one-year-old child admitted in the elephant ward became malnourished.

Maybe she was not to blame for the child's condition. We might never know… but her facial expression seemed to let us know. Unfortunately, picking some of her signals could not give us the real story.

She was dumb. She could hear us ask, but could only reply using sign language, which we could not interpret. And her child's father was not anywhere near to help her relay her child's story.

But then, he was not the only father absent. In the giraffe ward where malnourished children were admitted, there was a sad atmosphere as thin children with sunken eyes and brown hair writhed in their cots wailing in discomfort.

Their mothers, jaded and seemingly fed-up with the whole episode did the usual soothing. These children are among the 57 million African children under five years of age, who suffer from chronic malnutrition.
true
Some of the foods that boost healthy growth


Issue at hand

Dr. Esther Babirekere, a peadiatrician at the unit said fathers have played a small role in attending to their malnourished children.

"When these children are admitted, the support of both parents is necessary. But most times, the children's fathers have left all responsibilities to mothers," she said.

One can conclude that fathers of the malnourished children do not attend to their children because they are busy toiling for the family's survival.Therefore, they have little time to juggle the crucial responsibilities.

Statistics show that 33% Ugandan children under five years of age are stunted and 14% are abnormally thin. Those are clear signs of malnutrition. They add that micro nutrient deficiency remains a big challenge among children and their mothers.

Anaemic children are at 49% as mothers of reproductive age, who suffer from Vitamin A deficiency make 23% of Ugandan mothers. These are heart-rending numbers that need attention of both parents.

Like the afore-mentioned dumb mother, she may grasp the nutritional practices taught to them by the health workers, but she may never explain them well to her husband.

And, it is also public knowledge that one of the factors that contribute to the well-being of children ranges from the quality of parenting to the physical environment.

"If fathers are working and have little time to be with their children, then how come we do not see them in the evenings after their working ," she said.

Other factors

People in Bushenyi district are lucky their district is ranked as one of the highest in food production. However, they have found themselves having higher rates of stunted growth in children and malnutrition in adults.

State minister for Animal Industry Hon. Bright Rwamirama, once attributed the situation in Bushenyi to have been caused by to the ignorance of some parents in the district. He said some parents prefer to earn money by selling the milk than give it to their children.

Dr. Babirekere said children do not need too much food; parents only have to provide them with the right nutrients to combat malnutrition.

Father's role

According to Benedict Nsana, a health educator and trainer in Kampala, fathers have a big role to play as far as their children's welfare is concerned. He urged fathers to ensure that their families have a balanced diet to combat malnutrition.

"Fathers should start participating in the feeding practice. They should also get time and read about nutritional practices. This will help them know what is right," he advised.

Nsana adds that fathers should spare time from their work schedule and attend to their sick children to boost their quick recovery.

Nsana says some fathers used to have sessions at Mwana Mugimu unit where they would be taught on nutrition. However, they have since stopped attending.


Do you know any individual or organisation focusing efforts on improving nutrition in communities? Write to the Features Editor, P.O. Box 9815 Kampala or e-mail features@newvision.co.ug giving name, telephone contact of nominee and reasons for nomination. Type food, the nominee's name and SMS to 8338