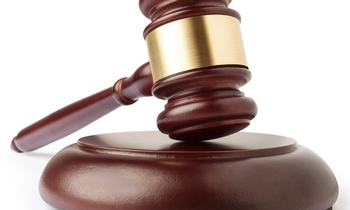 By Lawrence Mulondo
NINE men have been remanded by City Hall court after being caught littering the city rubbish and disposing waste water in forbidden places.
Robert Talemwa, Baker Male, Derrick Kato, Apollo Niwamanya, Phillip Tabula, Sam Wangesa, Sadie Mitala, Ivan Waiswa, and Peter Kazibwe were arrested on Monday by Kampala Capital City Authority (KCCA) officials.
The suspects pleaded not guilty to all the charges while some said they were just customers who had taken their vehicles to washing bays for cleaning when KCCA officials arrested them.
Others accused KCCA officials of arresting them as they were walking on the streets and had not committed any crime.
The suspects were arrested from Nakasero, Gaddafi Road, Kampala Road, Katwe and Wandegeya among other places in the city.
City Hall court magistrate Moses Nabende remanded the suspects till May 12, 2015.
In December 2011, KCCA embarked on an exercise to arrest anybody found littering the city. 
The maximum sentence for a person found littering is 2 months imprisonment, 20 hours of community service or a fine of sh40,000.