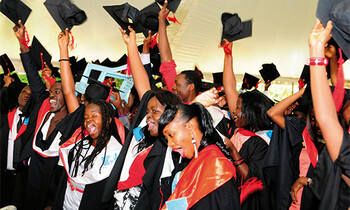 We must make wise choices for our higher education
 The way society perceives some values, like knowledge, skills and positive attitudes, greatly influence the human resource or capital of our country.
A degree is not enough, be a unique graduate
  By Gloria Nakajubi
You are joining university soon and years later, you will graduate to the world of work. If you are moving straight to self employment, then that is fine. But if you are to look for jobs, you should know that employers always consider much more than a paper qualification.
ADVERTISERS
Uganda Technology and Managment University
International Health Sciences University
Mountains of the Moon University
Ernest Cook Ultrasound Research and Education Institute (ECUREI)
Ministry of Works and Transport
Nelson Mandela Metropolitan University