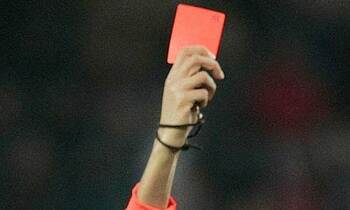 By Shafik Ssenoga

Mashood Ssali has been appointed to replace Dennis Batte as Centre referee for the CAF Champions League match between Kenyan side, Gor Mahia and CNAPS Sports from Madagascar.

Hussein Bugembe (Assistant referee), Samuel Kayondo (Assistant referee) and Rajab  Bakasambe ( reserve referee)  will be the other referees  to  handle the  game.

Seyehelles' Poiret Antoine Ralph remains the match commissioner for the match  that will played in Kenya between February 13-15th.

Meanwhile, Brian Miiro Nsubuga (Referee), Mark Ssonko (Assistant referee), Ronald Katenya (Assistant referee 2), Ali Sabila Chelagat (Reserve referee) will handle Al Ghazala (South Africa) and Petro jet (Egypt) in South Sudan in a CAF Confederations Cup.

Mohamed Omar Abukbaker from Kenya is the match commissioner.
RELATED STORIES:

League referees to take fitness tests