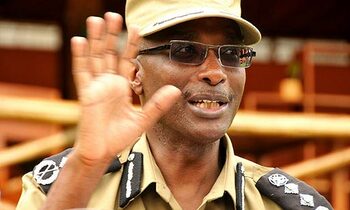 By Richard Adrama

The West Nile regional Police department has been split into two, creating the Northernwest Nile region and West Nile region.

Northwestern Nile region, with headquarters in Moyo town, will comprise districts of Moyo, Adjumani and Yumbe.

Arua, Nebbi, Zombo, Maracha and Koboko districts will be under the West Nile region, with the headquarters at Arua Police Station.

Northwestern regional Police spokesperson Josephine Angucia said this follows a recent resolution by the Police Council to take Police services nearer to the people.

"Previously, the entire region was too large for timely and effective dispensation of Police services to the best possible standards. It became necessary to split the region," Angucia told journalists on Tuesday.

"It is difficult to dispatch the fire-fighting crew from Arua town to go and combat a fire outbreak in Yumbe or Adjumani on time," she said.

The Northernwest Nile region will be headed by Dan Byaruhanga, the current Arua district Police commander. He will be replaced by the former Jinja district Police commander, Jonathan Musinguzi.

Although the new regional Police entity is to become operational with immediate effect, fresh departmental heads are yet to be appointed.

In the meantime, all the other regional positions, with the exception of that of the regional Police commander, shall be run by the current regional heads in Arua town.