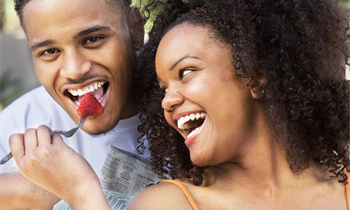 Believe it or not, teenagers have people in their lives they care about and we are not talking relatives; people who are members of the opposite sex and if you asked them who they would celebrate Valentine's Day with, they would mention these people's names, writes Priscilla Butera
When I found my 13-year-old daughter with a man thrice her age, to say the least, I was bewildered. I wanted to scream, pounce on him and strangle him. My husband said he was going to have him arrested. 
"Nothing had prepared me for how my girl was going to respond to having the man put behind bars. She said she loved him and was willing to be arrested with him. I wanted to cry, but I could not even find the tears, I felt my stomach turn, I was sure I was going crazy," Jessica Mugabe, a house wife, narrates, adding: 
"In my eyes, she was still a baby. I will never forgive that man. I am still trying to get that image out of my mind."
The story
As usual, Jessica and her husband planned to celebrate Valentine's Day — just the two of them. This time round, they would go away for the weekend. 
However, before they left, their daughter asked if she could go out to dinner with her boyfriend, so they could also celebrate the lovers' day. 
"I laughed it off. I was sure my daughter was only pulling my leg and wanted to get a reaction from me. I wish I had known she was serious," Jessica says. 
The mother of three says the thought of her little girl having a boyfriend was not only upsetting, but evoked fear as well. She explains that she did not want to take any chances, so she told her daughter not to go for any date while she was away.
"I would not be there to monitor her date, but even when I warned and directed her not to go, I was secretly hoping she was lying," she says. 
Jessica and her husband left their daughter in the care of the house help, since the other children were in boarding school and set off. Nothing had prepared the couple for what was awaiting them on their arrival. 
The now excessively cautious mother says she does not take anything for granted. 
"I was sure my girl was totally innocent, but since that incident I keep a close eye on my children. I do not want any more surprises," she says.
Children want in
Valentine's Day is the talk on the streets, for those who believe in it and make an effort to honour it, as well as those who do not give it any importance. 
Most of the attention is directed to how (especially mature) couples should spend their day and treat their partners in a special way. However, there are teenagers who are in long-term relationships, whether sexual or not.
So as you celebrate your love, parents, do you know where your child is? Have you even wondered whether they too have special people in their life? And we are talking special friends of the opposite sex.
If you knew that your child was dating, would you supervise their relationship, especially now that Valentine's Day is almost here? Would you let your teenager go out on a date with their partner?
Stella Nankya says: "I have teenage girls and I have told them that I will not entertain boys in my house until they turn 18, so letting them go out with dates on Valentine's Day is out of the question."
 Some parents, however, find it unrealistic to keep their children from getting into relationships, considering it is a dynamic world and children are exposed to much more than what parents have control over. They allow dating, but with close supervision.
Nankya argues that it is not  possible to have full control over what teenagers do and the company they keep, but sometimes it is better to handle them with an iron hand, especially regarding relationships with people of the opposite sex.  
Expert View
According to Joseph Musaalo, a counsellor at Uganda Christian University, parents should be in the know of what their teenage children are going to do on a date they go for. He adds that parents must be sure of the people their children are going to meet and spend time with on such dates, whether or not they are good company, to avoid misfortune. 
Musaalo says teenagers are most likely to be carried away by all the publicity around  Valentine's Day and some of them think they are mature enough and ready to intimately engage with the opposite sex as a way of expressing their love, yet they are still too young to do so. 
Musaalo counsels that children should be taught the meaning and origin of celebrating Valentine's Day, adding that parents should explain to their teenagers that it is not only about couples, but family and friends as well, which is what should be emphasised at their level.
Teenagers are not prepared for the consequences that may result from reckless behaviour with the opposite sex. Needless to say, for teenagers, abstinence is the ideal way to avoid any adversities. 
He advises that parents and churches organise activities for teenagers to engage in on Valentine's Day, so that they are kept busy and destracted from engaging in juvenile acts. 
"There are so many activities teenagers can engage in with their friends to celebrate the day. Such activities include picnics, sports and Bible study, among others," Musaalo says.
He also suggests that counselling  be incorporated in these events.
"It is better for a young counsellor to speak to the teenagers on how to conduct themselves while in the company of the opposite sex, as well as how they relate with their family and friends. That way, they can open up," Musaalo says. 
Would you let your teenager go out on Valentine's day?