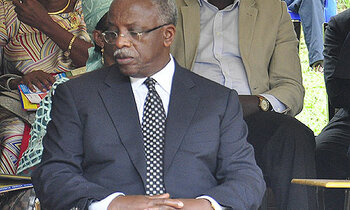 MASAKA - Ambiance Discotheque in Masaka municipality has stopped Mutesa 1 Royal University from inviting the former prime minister, Amama Mbabazi, as chief guest at their Saturday beauty contest.
Ambiance provided the venue for the event. Innocent Kateregga, one of the event organisers said Mbabazi confirmed he would attend.
However, the discotheque manager, Henry Busulwa, said he has already advised the event organisers to cancel Mbabazi's invitation.
"We do not want Ambiance Discotheque to get caught up in political controversies. We strongly warned the university to change the chief guest. We shall not allow Mbabazi in Ambiance," he said.
The Masaka resident district commissioner, Lenos Ngompek, said he talked to the university about the matter.
"We shall not allow Mbabazi in Ambiance if the discotheque management has rejected him," he said.
He asked the discotheque and the university event management to resolve the matter amicably. Efforts to get a comment from Mbabazi were futile.
Last week, the former FDC party president Col. Kizza Besigye
was thrown out of a conference
at Hotel Brovad in Masaka municipality on grounds that he was not officially invited.

Also related to this story