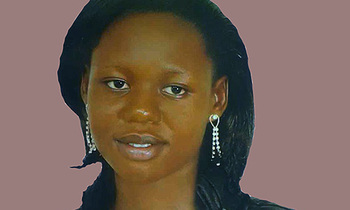 By Godfrey Ojore

Police in Soroti have launched an inquiry on traffic police officers along Mbale-Soroti highway accused of receiving bribes from motorists.

The move to investigate the highway officers follows a council resolution of Serere district on the matter, stemming from a fatal accident that occurred last week.

Four people, including the female youth councilor Serere Juliet Lydia Adengo, died in the fatality.

The council now demands that the report be ready in two weeks and short of that, they are set to drag police to court.

"We have opened a file against all the traffic officers who were on duty that day and should we find them guilty we shall charge them," said the regional [eastern] police commander, Alison Agaba.

One of the survivors of the accident testified to the event that must have led to the accident.

Maraka, as he was identified, said he saw a traffic police officer receiving a bribe from the commuter [taxi] driver who carried an overload of passengers.

"I saw a police officer receiving money from the driver," he said.

"After he had taken the bribe, even after seeing that the car was overloaded, we only drove for a few minutes ahead before the accident occurred," Maraka told a council last week that convened to pay tribute to their fallen colleague.

But the regional police commander said Police is yet to talk to the witness to ascertain what he had allegedly told the council.

"We interviewed some survivors but they didn't tell us that they saw traffic police officers receiving a bribe."

"However we are determined to dig the truth and bring the culprits to book," Agaba said, adding that no arrests have been made so far.

Police says overloading is likely to have caused to accident as the vehicle carried 19 passengers.

By law, a commuter vehicle (minibus) is licensed to carry a maximum of 14 passengers.