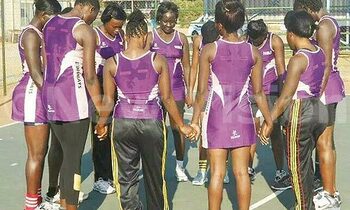 By David Namunyala
 
Africa Netball World Cup Qualifiers, Botswana
Results
Uganda 53 Zambia 48
Botswana 41 Zimbabwe 37
 
Today; 9:30am
Uganda v Zimbabwe
 
Uganda's netball team, the She Cranes are set to continue their bid to qualify for the world cup on Tuesday as they take on Zimbabwe at the Bona in Botswana's capital, Gaborone.

The ladies who went with just Sh100,000 as upkeep each due to the insufficient funds at the Uganda Netball Federation (UNF), went against all odds to start the weeklong contest in high gear after beating Zambia 53-48 in their first game at the Africa Netball World Cup Qualifiers yesterday.

Dependable goal attacker Peace Proscovia played a major role to the Monday victory after she scored 20 goals to her name.

Her teammate and goal shooter Florence Amono added 18 goals to the teams score sheet while Hadijja Nakabuye netted 15 assists to earn the She Cranes three points on the table.

Uganda are now set to face Zimbabwe in their second game on Tuesday at the same venue in an encounter head coach Fred Mugerwa feels is a must win.

"I have been able to read their game and identified their week points and this will help us to strengthen our playing strategies as we look towards the world cup," Mugerwa said.

Uganda's rivals Zimbabwe lost to Botswana in their opening encounter at the round robin event ending over the weekend.

Kenya and Tanzania failed to make it to Gaborone on financial grounds and the drop in the number of teams forced the organizers Botswana Netball Federation (BNF) to change competition from groups to round robin.

Therefore the top two teams on the table at the end of the event will automatically qualify to take up the remaining slots in the continent ahead of the world cup slated for next month in Sydney, Australia.

Malawi and South Africa are the other two countries that already qualified for the world cup basing on their international ranking positions.

The qualifiers have attracted teams from Namibia, Zambia, Uganda, Botswana, Zimbabwe and Swaziland.
RELATED STORIES: