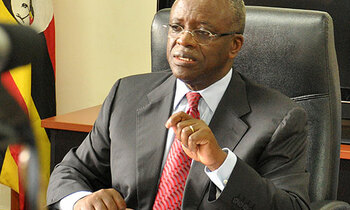 By Vision Reporters  

Britain has joined Ireland to suspend aid to the Office of the Prime Minister over sh16.2b fraud.

A Department for International Development spokesman said: "We take these allegations extremely seriously and have already suspended UK aid to the Office of the Ugandan Prime Minister. We have set up an independent audit to investigate alleged fraud."

A DfID source said: "Aid to the office of the Prime Minister is entirely separate from our general budget support to the Ugandan government. If money has been misused, we will expect immediate repayment and will take all necessary action to protect our funds," a UK newspaper, the Daily Mail has reported.

The Irish Government on Monday told Prime Minister Amama Mbabazi that it wants the misappropriated funds to be repaid.

Irish ambassador Anne Webster made it clear the Irish Government expects the funds to be repaid. Webster and other ambassadors met the Prime Minister in the capital Kampala.

Irish Ambassador Anne Webster and her counterparts from the other countries affected by the €12m fraud met the Ugandan government.

 "We regret that this happened. As a country and Government, we are sorry it happened. It was obviously a criminal act. The theft was massive. We regret. It is a pity," Premier Mbabazi said.

Mbabazi said the money that was stolen included that from donors and the Ugandan tax payer "Ugandans are as angry as the citizens of the development partners," Mbabazi said.

"We condemn that act in the strongest terms and want to assure everyone that all the necessary measures to bring those responsible to book will be carried out."

Mbabazi said OPM permanent secretary; Pius Bigirimana had not been interdicted because he was required to answer some audit queries and that their decision would depend on his answers.

The chairperson of the greater North Parliamentary Forum Felix Okot Ogong has said that all public officials who were responsible for the loss of funds meant for Northern Uganda should be made to pay for them.