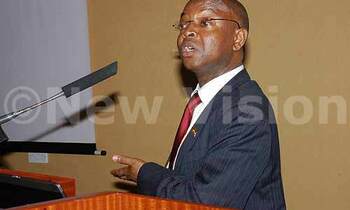 By Pascal Kwesiga                                     

Professor Augustus Nuwagaba has said voters will continue to pay "a high price" for voting poor politicians to represent them in Parliament.

The professor of economics was reacting to reports that Members of Parliament including opposition legislators recently received money from the government to clear personal debts with commercial banks.

The leader of opposition in Parliament, Wafula Oguttu, was quoted in the media over the weekend as saying that close to 20 MPs from the opposition have received millions of money from government to clear their debts.
 
This is not the first time the government is said to have dished out money to MPs so they can clear their debts. But the Government has on each occasion denied the allegations.

Nuwagaba said the electorate should vote out of Parliament "poor politicians" who have "no name" to protect and replace them with people of his caliber if they want proper representation.

"These MPs are going to Parliament to make money because they are so poor. Vote people of our caliber because we have money. I can work anywhere in the world," he added.

The "poverty stricken MPs", the professor said cannot resist temptation of bribes from government at the expense of their electorates because they want to survive.

"Go to US and see what I am talking about. All MPs in US are wealthier and there is no way one can talk to them about bribes. How do you bribe me? he asked.

Nuwagaba was speaking at the accountability sector review conference at Speke Resort Munyonyo hotel in Kampala on Wednesday.