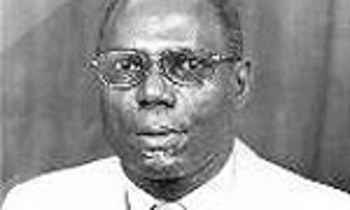 By Simon Masaba, Steven Candia  and Egessa Hajusu

A senior official in the finance ministry was found dead in a hotel in a Kampala city suburb on Monday, a day after he reportedly checked in.
The body of Phillip Were Mangeni, 66, a commissioner attached to the treasury inspectorate and internal audit, was found in one of the rooms at ROMU Gardens and  Hotel in Kira division in the afternoon, the Police said.
The discovery was made by the hotel cleaners who later notified the Police. They were concerned that Mangeni had spent unusually too long in the room and so went to check only to find him dead.
Kira Police boss Peter Nkulega confirmed the incident. "The body was found in the room and we are investigating the matter," Nkulega said.
Authorities at the hotel, who spoke on conditions of anonymity, said they were shocked when they discovered the body. "It was unusual. We found the body lying stiff and cold on the bed," one of them said.  
The Police recorded a statement from the receptionist only identified as Joselyn, who gave Mangeni the room in which he was found. "Since the Police intervention, the room has been cordoned off," authorities said.
The Kampala East regional criminal intelligence chief, Herbert Wanyoto,  said: "We cannot jump to conclusions  at the moment until the post-mortem reports are done. Other sources said Mangeni reported to the hotel on Sunday afternoon where he met a female guest with whom he reportedly had lunch.
According to the Police, it is not yet clear at what stage the female guest he was with left the hotel. Police said all Mangeni's three mobile phones and a valid ministry identity card were found in the room and may be crucial during the investigations.
Preliminary Police investigations indicate that Mangeni booked the room using a pseudonym, Geoffrey Amanya.
The body was taken to Mulago Hospital mortuary for post-mortem examination.
Wilberforce Lwagula, a family member, said the cause of death had not yet been established. He described Mangeni as a very industrious and God-fearing person. "Busia has lost one of its most brilliant accountants ever," Lwagula said, adding that  burial arrangements would be announced later.
His known homes are located in Najjera and Kiwatule in Wakiso district where his two wives and children live.
Mangeni was a patron of the Basamia-Bagwe university students and chairperson of the finance committee of Tororo Archdiocese.
Related Stories
'The Amazing Race' producer found dead in Kampala hotel

Spanish national 'jumps to death' from city hotel

Police: Dead Briton left suicide note