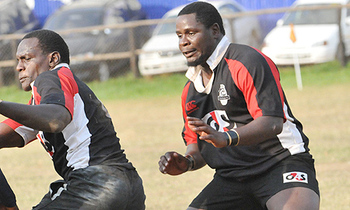 By Douglas Mazune
THE Nile Special Rugby League trophy continues to elude G4S Pirates but they had some pride to salvage by edging Toyota Buffaloes to claim a convincing win at Kampala Club on Saturday.
Pirates and Buffaloes, who went into the game tied on 33 points, secured the third position with a 24-3 win in a tie that saw the first half played under a downpour.
Buffaloes, who had earned respect by giving top teams a run for their money, restricted Pirates to 3-3 up to midway the first half.
Buoyed by the home fans, Pirates stepped up their act as Marvin Odong, Felix Lubega and Denis Etuket scored a try each.
Buffaloes, who have put up a decent show this season, suffered their second defeat in succession.
Pirates were denied a bonus point but are virtually assured of third position in the eight-team league.
Elsewhere, title rivals MTN Heathens and Uganda telecom Kobs secured high score victories and remain separated by one point going onto the home stretch of the league.
Heathens whipped XFM Impis 48-5 at Makerere University while Kobs made light work of Nile by 66-7.
Rhinos, who narrowly lost to Heathens last weekend, made a good account of themselves, edging Sadolin Mongers by 27 -20 in the early kick-off at Kampala Club.
Action continues next week.
NILE SPECIAL RUGBY LEAGUE
Impis 5 Heathens 48
Nile 7 Kobs 66
Rhinos 27 Mongers 20
Pirates 24 Buffaloes 3
STANDINGS (TOP 4)
Heathens 53 points
Kobs          52
Pirates      37
Buffaloes 33