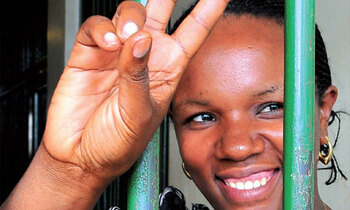 By Emma Ssejjengo
Happy belated Women's Day! It's tradition for every gender sensitive media to spare a portion of their space to the women on a day as significant as that. The battle of sexes has been running for a very long time. Although men seem to always come top, there are moments when men have gasped for breath as they play catch up, like in the department of creating scandal and real life drama episodes. This week, we pay tribute to the women whose actions or words have brought smiles, bemusement and horror to our faces.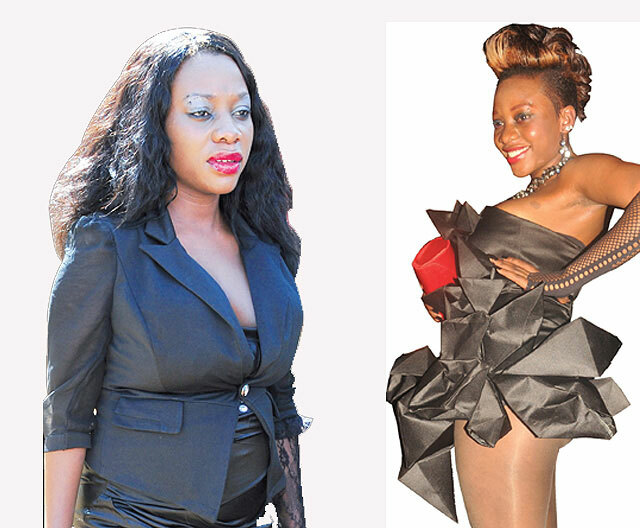 1. Bad Black
Bad Black, the girl who came from Kayunga when she was only known as Shanita Namuyimbwa, has never done anything that does not fit into the definition of scandalous. She used to throw cash to whoever cared in Kampala's night club, then she threatened any body who got close to her boyfriend, Meddi Ssentongo. She is battling a court case in which all sorts of scandals are being revealed.
Most recently, she had a verbal exchange with the new woman in the life of his mzungu partner, David Greenhalgh. The two had a verbal exchange outside the Anti -Corruption Court in Kololo.
The new girl, Janet Apuyo was also a "Bad" one.
The two exchanged profanities and only Bad Black's lawyers saved the two for going for each other's' necks.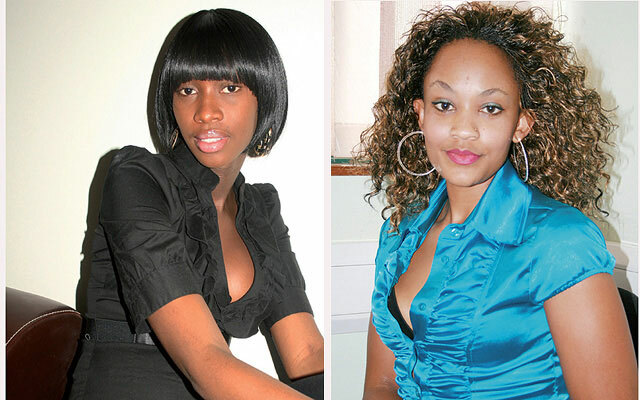 2. Judith Heard and Zari Hussein
Judith Heard has money and she loves to show it. So does Zari Hussein. The two were at it at Kyadondo Rugby Club during the auction of the Chameleone phone. Heard immediately asked that the auction should be stopped since she was offering 2, 000 pounds (sh7.4m). Zari got the mic from Heard and insisted that the latter pay cash while she showed off bundles of sh50,000 notes.
An exchange ensued and the word "bitch" was heard more than once before the microphones were switched off by the sound engineers.
3. Ingrid Turinawe
What an act she put when the Police tried to stop her from leaving home. She got out of the house, lesu tied around her waist and told the guarding policemen that she was going to the well, fetch water and prepare for them a cup of tea. And before the stomachs of the policemen would be warmed with the tea, she hopped on a bodaboda and urged him to speed off with the motor racing skill of Arthur Blick.
 And what do we see her doing on A4C rallies? She is telling people how to fight teargas, like the leader of the Maji Maji rebellion who told people that Maji Maji magic water would protect them from German bullets.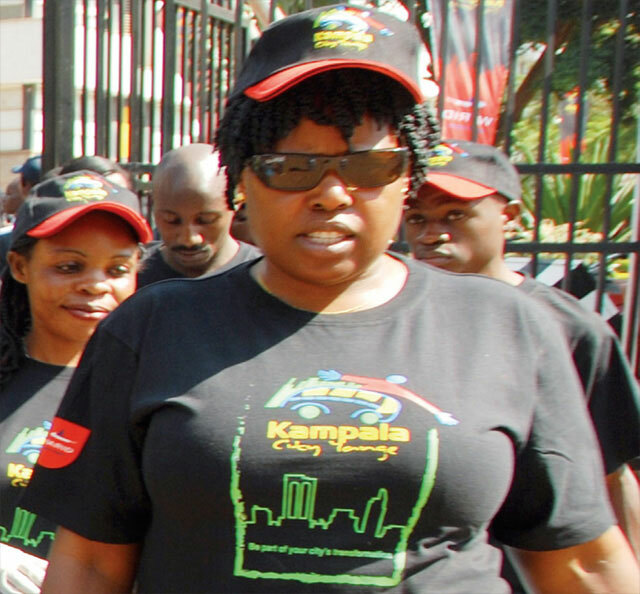 4. Kabakumba Masiko
She was a Minister of Information and National Guidance and she also owned a private radio station, King's Broadcasting Services in Masindi. It was a situation that totally confused her. She took a UBC transmitter and other broadcast equipment and used them at her privately owned station without payment. When allegations cropped up, she denied the "theft".
In Parliament, she denied any wrongdoing and blamed all that was happening on people who wanted to tarnish a good woman's name. Police raided her radio station and recovered the UBC transmitter and thereafter it was a quick road to resignation.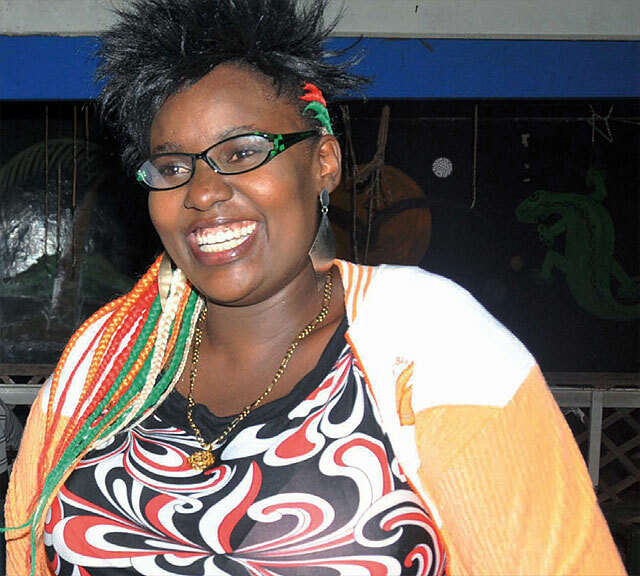 5. Straka Mwezi
Straka is not only scandalous, but also outrageous and cantankerous. Her tales are long and a good director could have a script for A Life of Scandal out of her stories. But most recently, it was revealed that she asked a songwriter, Nince Henry, to write for her a song to hit back at exboyfriend, Sizzaman.
So Straka's first song was going to be a wash of dirty linen in public? We thought those PAM Awards pictures with her and Walukaga were scandalous enough!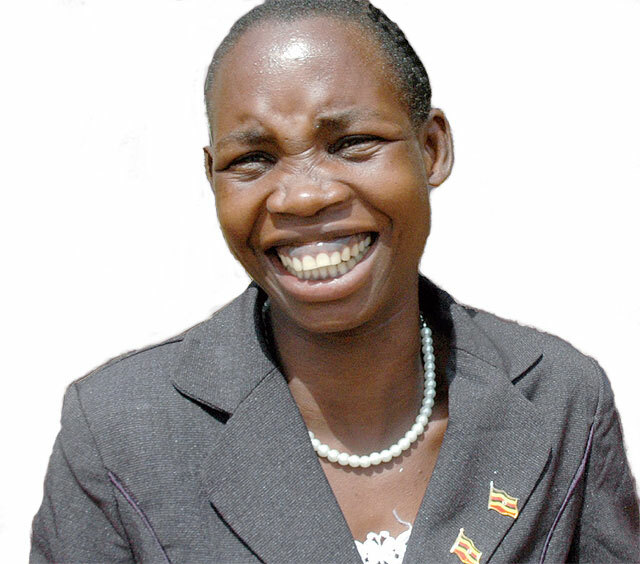 6. Dorcus Inzikuru
Ugandans have always had a soft spot for Inzikuru, having brought us a first gold medal in athletics in a very very long time. But when she is the woman scorned, you just have to drop your mouth at the things she does. She recently unroofed her marital house claim because she suspected the husband of infidelity. And that was the best punishment? Does she think with her head or legs?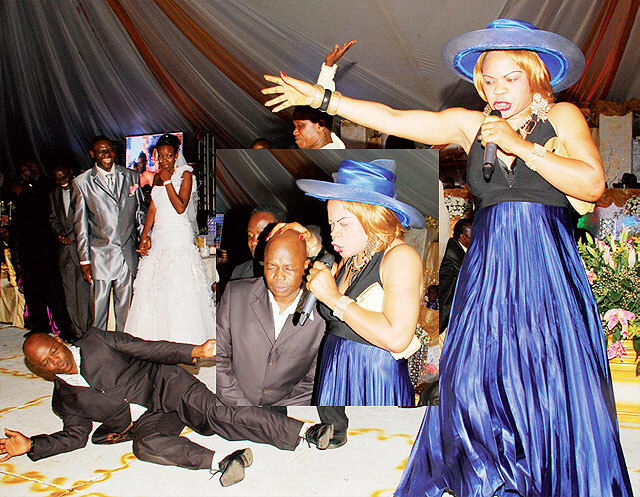 7. Pastor Irene Manjeri 
How dramatic can a Pastor; and a female pastor at that, get? Manjeri recently stood out as the Black sheep of sorts. At Feli Kabuye's wedding reception, she literally pushed Meddie Nsereko down when he failed to get "possessed".
The stubborn Nsereko then attempted to recover balance and stand, only to be pushed down again by the pastor.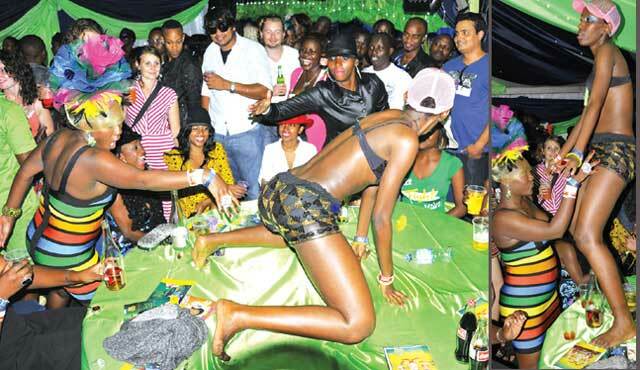 8. Sylvia Owori
There is a rumour doing the rounds that Sylvia Owori "stole" another rich woman's man, or toyboy to put it better. The man in question is the kickboxer Malik who was boyfriend to someone who goes by the tag name of Mupowe. But what is not a rumour is her playing with a girl's genitalia like she was preparing for an FGM operation. That would be the view point of a feminist. But many others had a different point of view. Owori first sensually parted the girl's buttocks then later started playing with a part of more private parts. And all this happened in public, with the girl wiggling on top of a table like she was a dish ready to be ravished by Owori. It never gets worse!