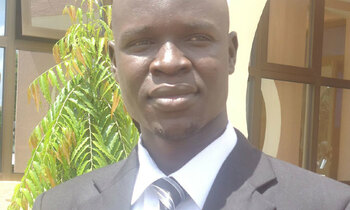 GULU
SELF-QUARANTINE
COVID-19
Martin Ojara Mapenduzi the Gulu District chairman LC5 is under self-quarantine after contacting a Senior Ministry of health official, who tested positive for Covid-19.
Ojara explains that last week, on Tuesday May 26, senior officials from the Ministry of Health visited Gulu and other districts in the region to carry out activities in line with the fight against COVID-19 in the district.
He says the two officials were also invited for Radio talk shows on four Radio Stations in Gulu and to others in Kitgum and Pader.
As part of the precautionary measures by the Ministry, all officials at the Ministry were subjected to tests and one of the commissioners result turned out positive.
Ojara maintained that as required by the Standard Operating Procedures/precautionary measures, they have identified all those who interacted with the team from the Ministry, including the journalists from the Media Houses that hosted the team.
These according to Ojara are on under self and institutional quarantine himself included.
Meanwhile a 19-year-old businesswoman from Elegu who tested positive to coronavirus was taken to Gulu Regional Referral Hospital. She was traced and fround in Kabedopong. This brings the total numbers of active cases at the hospital to 65.