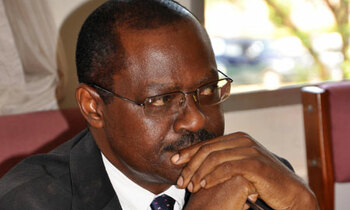 By Mary Karugaba
THERE was drama Wednesday  in the Public Accounts Committee when Minister for General Duties in the Prime Minister's Office Kiddu Makubuya was forced to sign Police summons before the MPs.
Makubuya had reportedly refused to sign the summons when they were taken to him in his offices on Tuesday, saying he had already handled the matter with the Committee chairman Kassiano Wadri.
Although Makubuya was scheduled to officially appear before the committee on Thursday, he decided to pass by Kassiano's office to request for a reschedule of his appearance to Tuesday next week.  But Kassiano reportedly rejected his plea and demanded that he presents his request before the entire committee.
"The committee made a decision Tuesday that Police brings him here on Thursday. I reject his pleas and demand that he presents it to the whole committee," Kassiano said.
Makubuya was then asked to present his reasons to the entire committee. But before he could, MPs Fred Kwizera and Maxwell Okore wondered whether he had received the summons requiring him to come on Thursday.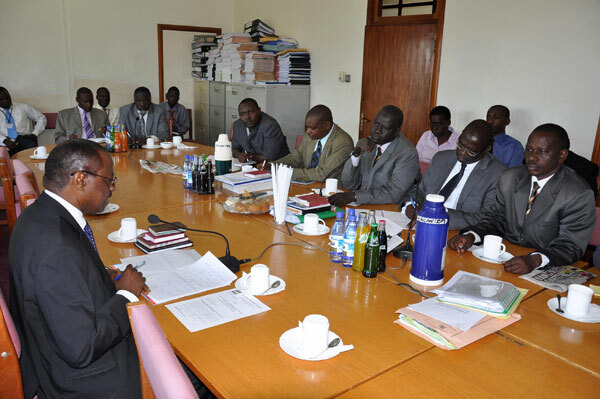 The minister meeting the Public Accounts Committee Wednesday. PHOTO by Rogers Okwany
Makubuya at first kept quiet but the committee asked the CID officer David Ngobi whether he had delivered the summons to him.
"Mr. Chairman, when we delivered the summons to his office yesterday, the Minister was not there. Today, when I delivered them to him, he declined to sign saying he was going to handle the matter with you," Ngobi reported.
This angered the members and demanded that he signs them immediately before he presents his case. 
"We should not listen to Hon. Makubuya until he first acknowledges receipt of the summons," Kwizera said.
Ngobi was then asked to hand over the documents to Makubuya who signed.
Makubuya was summoned to appear before the committee tomorrow (Thursday) to explain his role in the award of compensations amounting to over sh270b to seven companies including Haba group owned by businessman Hassan Bassajjabalaba. The money was awarded to different companies after government cancelled their contracts under unclear circumstances.
Makubuya apologized to the committee for previously not appearing saying "I was still being advised."
"I regret the background correspondents. I am here to ask your indulgence to reschedule my appointment to next week. It will help me to take responsibility for my actions. I am prepared to substantially clarify on the role I played," he said.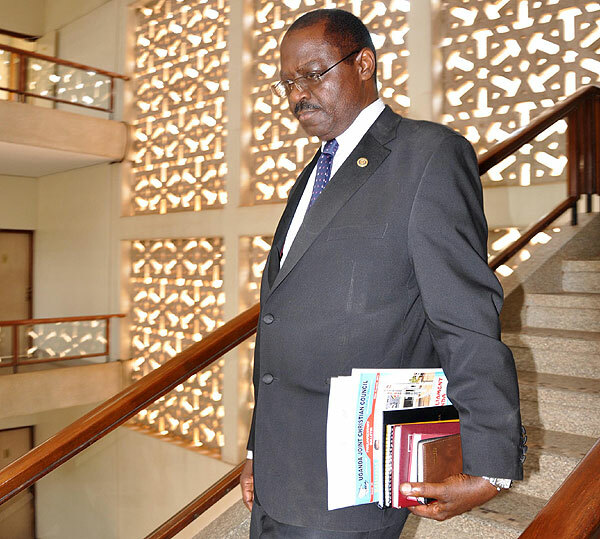 Makubuya leaves the vicinity. PHOTO by Rogers Okwany
Nut MPs asked him to explain article 164 (2 &3) of the constitution which requires former or current public officers to account to for public funds.
"The article is simple. As an established lawyer and former Attorney General, did you surely need an advice from the current Attorney General?" Kassiano asked.
"If I start on this article I may not finish. Please I beg you to allow me to come on Tuesday. I am a person under authority and I obey this authority. I have assignments to carry out. The Political responsibility will rest with me and it will be difficult to give excuse that I was in PAC," he said.
But members insisted that he mentions the assignment. Makubuya requested for a closed session. Sources said he was assigned to carry out a study whose deadline was Friday. The committee also agreed to reschedule him to Tuesday next week.