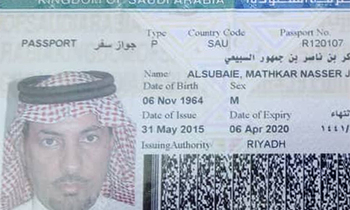 Relatives of a Saudi Arabian tourist who drowned in River Nile at Kalagala falls in Kangulumira sub-county Kayunga district could not hold back tears as his body was retrieved from River Nile where he drowned on Saturday last week.
The body of Alsubaie Mathkar Nasser, 55, a businessman in Saudi Arabia was discovered by a local fisherman identified as Kezironi Wamberenge, 42, in the wee hours of Tuesday near Mutukula landing site in Kangulumira sub-county about 10km from the point where the deceased is reported to have drowned.
Nasser's two sons and other officials from the Saudi Arabian embassy led by the Saudi Ambassador to Uganda Dr Abdullah Fahd Alkahtani and his deputy Bander Alfafi, pitched camp near the spot where Nasser drowned from Sunday to aid the search for the body.
The body was then taken to Mulago Hospital in a Police ambulance for a post-mortem immediately after it was retrieved from the river.
The Ssezibwa Region Police spokesperson, Hellen Butoto, said the deceased had come to the country for a holiday.
"On the day he drowned, the deceased who had stayed for four days in Kampala, joined his three colleagues and a Ugandan driver for the excursion," Butoto said.
Independent sources said the deceased slipped and drowned when he was taking photos at a rock near Kalagala Falls.
"He stood at the rock to take a selfie but he slid and drowned in the river as his colleagues looked on helplessly," an unidentified local fisherman said.
The rescue team was led by the head of Police's fire brigade, Joseph Mugisa, along with over 10 divers to search for the body.
Mugisa said that the divers had been deployed from the point where Nasser drowned up to Isimba Dam which is 44km from Kalagala Falls.
"We are happy that the body has been recovered from the river though it has not been an easy mission," Mugisa said.
After the two-day search conducted by the Police yielded no fruits, the bereaved family mobilised local fishermen to join in the search.
Amb. Alkahtani commended the Police and the locals for the assistance rendered to retrieve the body from the river.
"I thank the Ugandan government for all the efforts invested in searching for our drowned person," Alkahtani said.
He promised that the Saudi Embassy together with the family of the deceased will support a community project at Kalagala in appreciation of the locals for their efforts towards the search for the body.
The Kayunga district resident district commissioner, Mwanamwoiza Kikomeko, revealed that precaution signs will be put in dangerous spots to avoid tourists drowning in the river in the future.