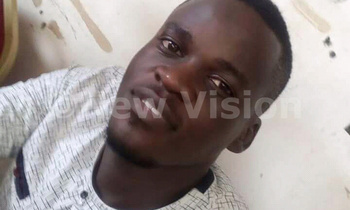 Deceased: Stanley Mubiru. Photos by Ponsiano Nsimbi

A 28-year-old man, a resident of Ssumbwe in Wakiso District has been murdered by raiders at his home.

The deceased, Stanley Mubiru, was a trader along Nasser Road in Kampala. Reports indicate the thugs attacked him on Monday night and took off with some of his valuable household items.

At the time of the attack, he was alone in the house.
Mourners at Mubiru's residence in Ssumbwe.

His body was discovered by his girlfriend identified as Teddy Nabukenya after calling his number which was off the whole day.

Mourners linked the incident to a land dispute in Ndejje Wakiso where he was constructing a commercial building.

The body has been taken to Mulago Hospital for a postmortem as Police launch investigations into the murder.