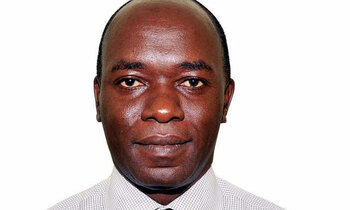 By David Mukholi

Protests broke in several major cities in the US following the victory of Republican candidate, Donald Trump.

Carrying anti-Trump placards and chanting 'not my president', the protesters portrayed US as a divided country. On one side is the Republican Party, its candidate, now president-elect Trump and his supporters happy with the result. In effect constituting the side that is to form government in January and hence become the ruling side or party.

On the other side is the Democratic Party, now in power with Barack Obama as incumbent president, Hillary Clinton, the former presidential candidate and supporters making up the oppositions who are unhappy.

All polls had indicated a Hillary Clinton win so the result came as a shock to her supporters and the world. But her supporters' rejection of Trump as the president will yield nothing because he emerged as the winner in a contest fraught with personal attacks between the two contenders.
The fight for political offices is not an easy game as often projected by developed democracies. As now proven, from the recent US elections, it can be abrasive and charged. Not only was this during the campaigns but also the post-election period where Clinton supporters in major cities are denouncing the election of Trump.

An election creates two sides - the winner and the loser. There is a problem if the loser opts for protests. Often in Africa losers, sometimes, create excuses of rigging, unfairness and unleveled ground to explain loss and consequently reject the results.

Now the US presents a case of a free and fair election, but produces results that have prompted outrage. This in effect interrogates democracy and raises the question whether the majority is competent to pick the right candidate. And also whether the minority (losers) is that knowledgeable to discern the choice by the majority as wrong and worry it could plunge the country into chaos or disrepute.

Unlike in nascent democracies, in developed there is no public animosity between winners and losers because of developed institutions and patriotisms espoused by individuals on both sides. To them the country is greater than individual interests including who occupies the big office or is in power. This explains why often after elections, people get back to work and wait for the next election. So the US protests, though coming as a surprise, illuminate stoked disrespect for Trump resulting from the ugly contest.

During the campaign, Trump and Clinton got personal with each assassinating the others character. For instance, Clinton played on Trump's alleged sexual harassment of women as several of them were resurrected from the past to accuse him. Trump called Clinton names including labeling her 'Crooked Hillary' and also accusing her of corruption.
During the campaigns, Trump also refused to commit himself to accepting results, alleging there was a plot to rig the election. In response Americans including Republicans were aghast at the suggestion of vote rigging. This, to them, dented the country's record as a democracy developed and perfected over two centuries. It is one of the values that make other countries look up to the US for lessons, so it was abominable for Trump to allege rigging, which would have demolished it.

With the record gone, US would never have been the example for others. Even the moral authority to admonish other countries that mess elections would be lost. So in this regard, Trump's victory saved the US cherished elections tradition. It is a different matter how he will run the country as 45th president, the important thing is that the sanctity of the process of picking the president is intact.

It is now the Clinton side that is presenting a threat to democracy in the US, which is taken as a standard. The protests smack of intolerance, which devalues it (democracy) especially when it related to rejecting a dully elected president.

Curiously, Trump supporters who were overzealous during the campaign have remained calm and not exploded into mass celebrations, which probably would have ended in clashes with Clinton's. Instead, there have been some reports of they (Trump's supporters) being a target. There have also been reports of anti-Trump protestors' vandalised property, prompting a police response with tear gas.

From the reaction of Clinton's supporters it is unimaginable how Trump's supporters would have reacted if she had won. First, he most probably would have alleged rigging and not conceded defeat. Such an action would have flared tempers, sparked off violence as well and discredited the election.

Nevertheless, it is unlikely the anti-Trump protests will continue for long. They have made a point by demonstrating their dissatisfaction with the election results. Not that it was rigged, but they cannot fathom Trump as president even when he has vowed to make "America Great Again."

Twitter: @dmukholi