GOV'T | CITZENS | TAX
The State Minister for Microfinance, Haruna Kyeyune Kasolo has appealed to Ugandans to have a sense of ownership towards government programs, if they are to fight poverty.
Speaking during the official launch of the Emyooga presidential initiative on wealth and job creation at Masindi district headquarters recently, Kasolo said what is killing government programs are lack of ownership by the beneficiaries.
"The president has come up with so many initiatives like Entandikwa, Operations wealth creation (OWC), Bonnabagagaawale and among others to eradicate poverty but to my surprise, up to now, 68% of Ugandans have continued to be poor just because they lack a sense of ownership towards government programs," he said.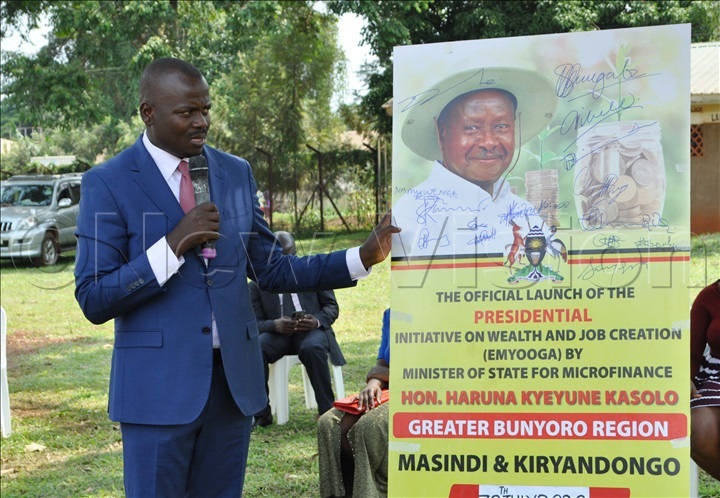 Adding "can you imagine someone got a cow from the government and when it fell sick, he called the minister to tell him that his cow was sick instead of him treating it. In his mind, the cow still belonged to the government. The mindset of many Ugandans has made them remain poor as others become rich," Kasolo stressed.
He urged the locals to guard government programs jealously in their areas citing that, it is their share and the only way the government is giving back to them for paying taxes promptly.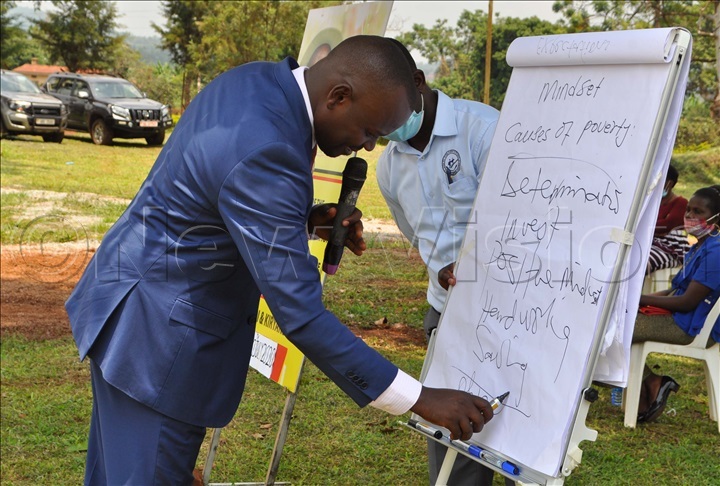 Kasolo also appealed to the locals to engage in different money-generating activities in order to increase on their incomes on a daily basis.
Alfred Ejanu Eboku, Head Credit and Operations, the Microfinance Support Center appealed to the locals to start saving on a regular basis citing that without saving in SACCOs, they cannot develop.
"The main objective of emyooga initiative is to encourage you to form groups and start saving in order to develop yourselves. We already have the seed capital to supplement the money saved in your associations please embrace this initiative to eradicate poverty," Ejanu said.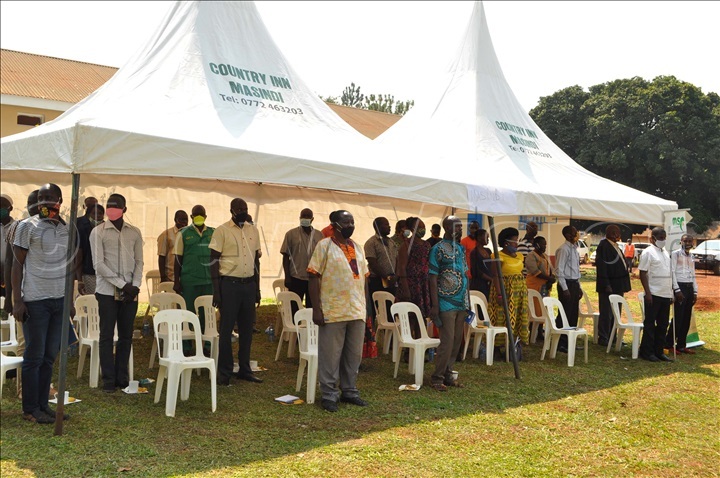 Cosmos Byaruhanga, Chairman, Masindi district encouraged the technical officers to be at the center of stage to sensitize and mobilize locals in order to make this project a success.