Even before voters re-elect them to Parliament, the speaker and her deputy are already fighting to head the House, Vision reporters bring you the battle, which some sources say, is more heated than the race for the position of Chief Justice.
POLITICS
Last week, the frosty relationship between the Speaker, Rebecca Kadaga, and her deputy, Jacob Oulanyah, came to the fore. Oulanyah said he does not expect her boss Kadaga to seek a third term as Speaker.

He added that there was an understanding in 2016 that Kadaga should leave the seat for him after current term.

Oulanyah said during these negotiations brokered by National Resistance Movement (NRM) top leadership, it was agreed that Kadaga is allowed to serve the current term as a final lap for the position of Speaker, to pave the way for other contenders.

However, in what seemed like a veiled reply and warning to Oulanyah, last week, Kadaga also expressed interest to return as speaker.

"Yes, I will be back for the Speaker contest," she told journalists on recently at the NRM headquarters where she had gone to pick forms to contest for the post of second vice chairperson of NRM and Woman MP for Kamuli district on the NRM ticket.

Lawmakers say Oulanyah has on several occasions alleged that Kadaga has messed up Parliament.

Kadaga on the other hand, MPs say, alleges that her deputy is not only arrogant, but incompetent, and on several occasions, she has overruled decisions he has taken.

In May, this rivalry reached the peak when a proposal to impeach Oulanyah was clandestinely planned by a section of MPs from Busoga region.

Oulanyah's loyalists argued that the impeachment talk was reportedly instigated by Kadaga's camp, which accused the Deputy Speaker of going against the parliamentary decision to pocket the sh10b COVID-19 cash.

To cool off the tempers, Oulanyah was advised to defend his position on the floor of Parliament, but when he raised his hand to catch the eye of the Speaker, his requests went unnoticed.

Genesis of rift

So, why are these two fighting? A number of seasoned politicians say the crux of the battle for speakership is so petty to an extent that two are fighting for control of the budget and foreign trips.

"I think the rift here centres on budget control, responsibilities, chairing the House, taking decisions, and recruitments, among others," Aswa County MP Regan Okumu, who has been in Parliament for over two decades, said.

Other MPs who spoke on condition of anonymity, saying that the matter is sensitive, have shared similar views, arguing that ever since Kadaga slashed Oulanyah's budget, the rivalry intensified to an extent that they now do not even greet each other.

"I do not have evidence, but what I hear, over time Parliament has received huge budget.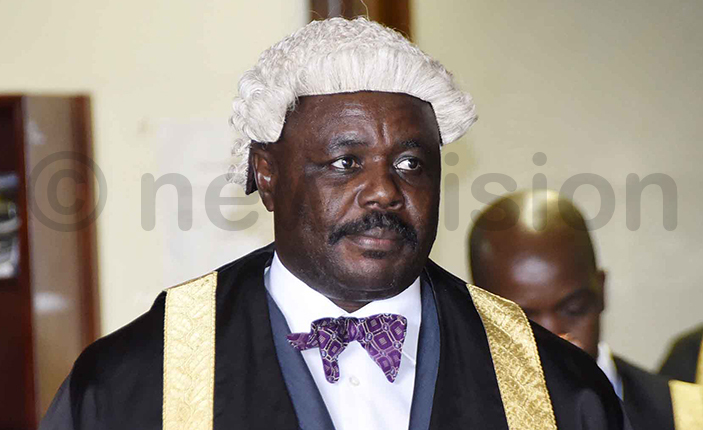 So, there are now so many opportunities in Parliament in terms of resource envelope and now the battle to control the resources is at the centre of the fight," an MP who is close to Kadaga told New Vision, adding that at the beginning of this Parliament in 2016, the two offices (Speaker/Deputy Speaker) were having separate budgets, but midway, around 2018, Kadaga cancelled budgetary allocations to Oulanyah and took charge of everything, including trips abroad and selection of which MP travels with him.

"There was an allocation for the office of the Deputy Speaker that he controlled. So, he could decide where he wants to go in terms of local and foreign trips.

He also constituted his own delegation, people he wanted to travel with. However, over the last three years now, that budget was recalled to the office of the Speaker.

Whenever the Deputy Speaker wants to travel, he now has to submit to the Speaker and she has the authority to edit the delegation and direct that Oulanyah travels with MPs that she personally selects, and you know how that can be irritating," the MP added.

Another MP, who is close to Oulanyah, told New Vision that as Kadaga consolidates her base by usurping all the powers, the Deputy Speaker has been rendered "redundant" or even "useless" at least going by the events at Parliament in the last three years.

"It appears the Deputy Speaker has been rendered redundant. He only performs residual roles. Even in terms of presiding over the House, he has no powers.

Everything starts and ends with Madam Speaker," the MP said, adding that the rift between the two speakers, started when the Oulanyah declared that he was going to stand for speakership in 2016.

"I think there was an external hand in this. I do not think he really wanted to contest, but I think some people wanted him to contest and the contest turned nasty and it took the current speaker by surprise. I am told that matter was solved at the level of NRM CEC. But, Kadaga never forgives and she does not forget what her enemies did," the MP added.

To some staff, who have worked at Parliament for over a decade, the issue is about the method of work of Kadaga and her deputy.

"What may appear to be the problem could be more of a personal method of work between the two that has caused clashes. I also think after that contest that turned nasty, some rivalry emerged, but as mature people they should have resolved their problems," a senior staff at Parliament said.

Oulanyah's chances

So, if they are all re-elected in the forthcoming general election, does Oulanyah have a chance to become Speaker?

Some analysts say if President Yoweri Museveni appoints Oulanyah's friend, Alfonse Owiny-Dollo as Chief Justice, then the Deputy Speaker may not be endorsed as Speaker because of regional balance-related issues.

However, if things remain constant, some people argue that Oulanyah could in fact edge out Kadaga.

"I think he has a fairly good chance to become the next Speaker of the 11th Parliament. MPs appear to appreciate that he gives enough time on matters that deserve time and that keeps time," an Independent MP said.

The MP added: "He also understands better the process of legislation. He knows the application of rules of procedure. I think he has a fairly good chance if members were to come back, but you aware the attrition rate for this parliament is high, I think about 70 or 75% of members do not come back. So, it is one thing whether the new members will feel comfortable electing him."

Other MPs argue that given her experience and imposing political influence, Kadaga has an upper hand in this emerging battle for speakership.

"The composition of Parliament determines who become Speaker, and if Kadaga is re-elected, she will certainly have an upper hand.

However, for now, the two speakers are fighting for nothing. Unless, they know that they have already rigged the elections," a seasoned MP told New Vision.

Additional reporting by Steven Turyarugayo