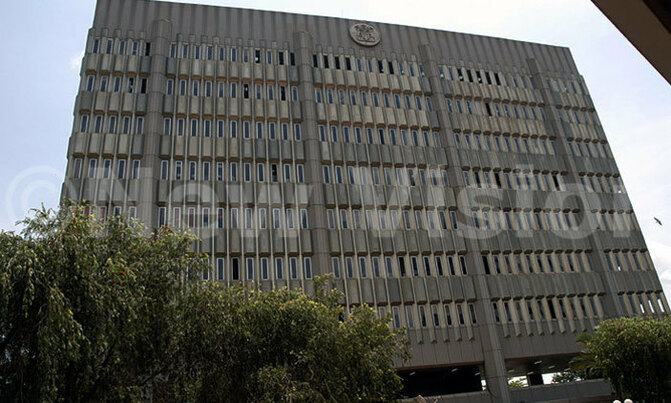 A petition has been filed in the Anti-Corruption Division (ACD) of the High Court asking the court to hold Central Bank officials culpable for the 'dubious' sale of seven defunct commercial banks.
The banks that have been sold off by the Central Bank over the years include International Credit Bank, Cooperative Bank, Greenland Bank, and Crane Bank that was owned by businessman Sudhir Ruparelia.

Citing the Auditor General's report, the petitioner, Sam Brian Kakuru argues that Louis Kasekende, Justine Bagyenda, and Benedict Ssekabira who are former executives of Bank of Uganda did not follow lawful procedures in the closure of the banks.

"Auditor General's report revealed that Bank of Uganda did not follow the lawful procedures in the closure of Crane Bank and six other commercial banks. This special audit was solicited by the Parliamentary Committee on Statutory Authorities and State Enterprises to guide a wider investigation the committee intended to carry out on the controversial sale of seven defunct banks," Kakuru states in his petition.

Kakuru also wants President Yoweri Kaguta Museveni to invoke an investigation into the activities of the BOU and its officials because of their alleged involvement in the collapse of these banks.

"The former Bank of Uganda (BoU) officials conspired with the mysterious Nile River Acquisition Company as the Company bought off secured debts of International Credit Bank (ICB), Greenland Bank and Cooperative Bank at sh8.89b representing a 26 percent discount off the total secured loans. The loan portfolio sold included secured loans of sh34.5b which had a valid, legal, or equitable mortgage on the real property and were supported with legal documentation. I noted that the contract price of sh8.878b represented 26% of the total secured loan and 7 percent of the total loan portfolio implying that the loans were sold at a discount," Kakuru quoted the Auditor General as saying in his special audit report of BoU on defunct banks.

Kakuru further states that "The Financial Institutions Act (FIA) provides ways in which the Bank of Uganda may take over and resolve the financial institution that is in distress. BoU fraudulently closed Crane Bank ignoring sections 89 (1), (2) (e), and (9) of the FIA Act (Annex 1)."

He says former BOU official fraudulently closed Cane Bank without conducting an evaluation of the assets and liabilities of Crane Bank before they were transferred to Dfcu Bank. The petitioner also wants the Director of Public Prosecution to investigate the Bank of Uganda officials over the alleged mismanagement and corruption.