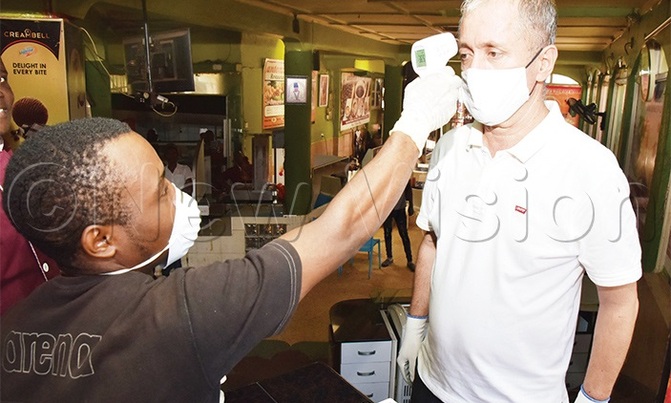 people should remain open-minded, realistic and optimistic so as to pull through.
HEALTH VIRUS DEPRESSION

Many countries are opting for the total lockdown strategy as a way of fighting the spread of the coronavirus pandemic.

To contain the spread, governments are closing down offices, factories, restaurants, churches, bars, recreation centres, schools, and other places and events that bring together too many people. In Uganda, schools, churches, weekly markets, bars and other recreation centres have been shut down.

However, other countries, where the disease burden is too high, have adopted the total lockdown of the nations, with some restricting it to regions while others, towns. Uganda may be on its way to total lockdown.

Shutdowns come with social, physiological and psychological consequences, which may become push factors into stress and depression. Psychology experts say a normal human being uses direct social interaction as a pressure release valve.

That is the value of workmates, friends, bars, recreation centres, schools and in churches. They create sanity and rational balance. A lockdown has been known to create stress, anxiety and depression for many people.

Other causes of depression during this crisis include worrying about the disease, the business or job, the future, the finances, children, lovers, relatives and so on. And this is because the stress relievers — churches, social interaction, visits, money — have been blocked.

David Kavuma, a counselling psychologist at Mildmay Uganda, says people can still pray if such is their source of relief, an avenue to release pressure or source of hope.

"Parents also need to keep busy. Use this time to pray as a family, help the children in studies and revision, supervise work at home and watch television together.

Married partners can also have time for themselves to see how they can keep their marriage lives going on smoothly. Those who are back to school can use the time for research and reading more about their courses," he said.

Henry Nsubuga, the manager of the Counselling and Guidance Centre at Makerere University, says humans were created with a natural ability to handle such challenges because the world cannot move in a straight line.

He advises that people should remain open-minded, realistic and optimistic that they will pull through.

"A realistic person is one who works according to what is available at the time. The person embraces the situation and looks for means of survival. And there are many adjustment strategies. For example, if you have been taking sugar in tea, you can adopt sugarless tea and you eventually get used to it," Nsubuga says.

He says an optimistic person is that one who hopes that the bad situation they are living in will change for the better. Each day, that gives them hope for the better.

"This is opposed to pessimistic people who are found of crying over every bad situation and are negative to all possibilities. Being without hope is risky. Such attitude drives some into committing suicide," he says.

Such people need help either from family members or professionals. Nsubuga also recommends having faith in God because it helps a person to know there is a higher authority who can intervene. "It inspires confidence and hope for the better as well as reduces anxiety and, therefore, stress," he said.

Nsubuga also says having faith in one's self is also good because it thins out room for doubt and despair. It makes a person able and determined to handle.

Lack of money may also cause stress. People should now have time to look for innovations and other ways of getting money. Those who do not have a personal side business that can give them money now have the opportunity to try out something, such as poultry, gardening, zero-grazing and marketing. Those who have should use the time to see how they can improve.

Another solution of stress is laughter. According to HelpGuide.org, a good, hearty laugh relieves physical tension and stress, leaving your muscles relaxed for up to 45 minutes after.

"Laughter boosts the immune system, decreases stress hormones and increases immune cells and infection-fighting antibodies, thus improving your resistance to disease," the site says.

People should try to avoid being sad. They have to create time with their family to make merry, watch movies that make them laugh, look for social networks with a laughter philosophy and try to be humorous.