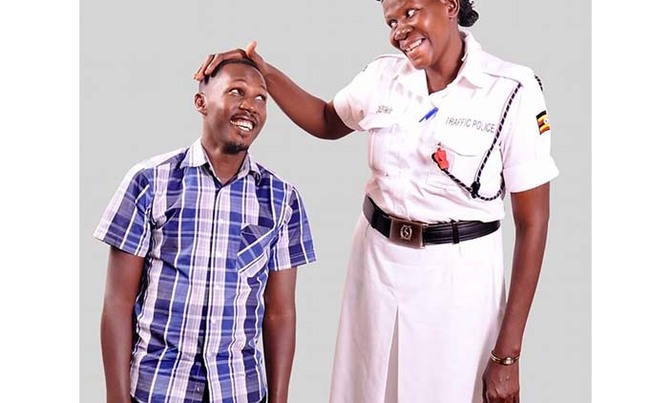 She was a traffic Police Officer and towered over her colleagues as well as motorists.
OBITUARY

KAMPALA - Height gives power to people. For the womenfolk, this power is often borrowed by putting on high heels. Not so for Modesta Akello who was naturally blessed with a height estimated at 7feet and six inches (unofficial sources that could not be independently verified).

She was a traffic Police Officer and towered over her colleagues as well as motorists. She was posted to different locations and the prying eyes of motorists with problematic cars would not miss her. But she could easily net them because she always had a commanding view over her surroundings.

This human spectacle in height ended yesterday (October 24th). Akello's life ended suddenly yesterday after a series of eventful events, according to a colleague who did not want to be named.

"She woke up in the morning and she looked full of life," said the Officer at Nsambya. "She greeted Ochan, one of her neighbours before she went for her household chores."

At about 11 am, Akello's condition changed after she was attacked by a high fever and she collapsed. She was immediately taken to Nsambya Hospital for treatment. "Unfortunately two hours later," she was pronounced dead. "We do not know what killed her and we are waiting for postmortem."

He added, "She will be remembered as a happy woman who was gifted with height."

Patrick Onyango, Spokesperson, Kampala Metropolitan under Uganda Police Force confirmed the death of his colleague. He also referred to her as the tallest Policeman in Uganda Police Force but could not confirm to New Vision her height. He said he was going to check with the central registry under Uganda Police Force but did not get back to New Vision by press time.