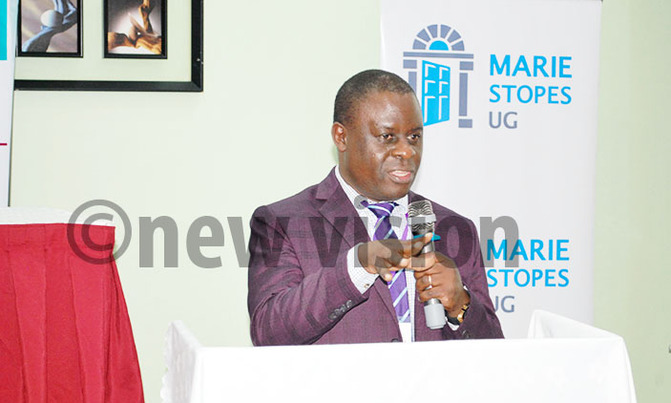 The number of children below five years dying in south-central sub-region stands at about 55 for every 1000 live births.
If your child is born in the sub-regions of Karamoja, Busonga, Bunyoro, chances of survival past their fifth birthday are less than for children born in Teso, Acholi, and south-central sub-regions.

Data analysis of regional child mortality rate based on Uganda Demographic Health survey for 2011 to 2016 indicates that although the three sub-regions of Karamoja, Busonga, Bunyoro registered progress in reduction of the number of deaths among children below five years, the number of children dying is still high.

The UDHS 2016 indicates that in Karamoja, 108 children born out of 1000 die annually. However, this is a remarkable reduction down from 150 (per 1000 live births) who were dying in 2011.

The same re-analysis report indicates that the number of children (aged below five years) who die in Busoga sub-region stands at 84 per 1000 live births down from 105 per 1000 live births according to UDHS 2011.
Every year, Bunyoro loses 84 children (below five years) out of every 1000 who are born alive. The other poorly performing sub-regions include Tooro and West Nile.

The same data reveals that Teso, Acholi and South Central sub-regions have steadily reduced newborn deaths, consequently having low death rates for children below five years.

For instance, Acholi sub-region reduced child mortality from 68 per 1000 live births (UDHS 2011) to 50 per 1000 live birth (UDHS 2016), while deaths of children below five years in Teso reduced from 70 per 1000 live births (2011) to 48 per 1000 live births (UDHS 2016).
Prof Peter Waiswa interacting with officials during the conference
The number of children below five years dying in south-central sub-region stands at about 55 for every 1000 live births.

Dr Peter Waiswa, an associate professor at Makerere School of public health talked about the persistent health inequalities in the six-sub regions during the 15th annual scientific conference 2019 of the association of obstetricians and gynaecologists of Uganda recently at Imperial Royale Hotel Kampala.

He noted that the number of newborn babies dying in Karamoja, West Nile and some districts in the central sub-region such as Kampala is still high.
50% of all the newborn deaths occur on the day of birth and 75% within the first week, he said.

"Since all the newborn deaths are related to circumstances surrounding pregnancy and delivery, it implies that obstetric services have a major contribution to reducing newborn deaths," he noted

Waiswa attributed this to the weakness in the region's health systems and the way they implement programs.
For instance, these regions perform poorly when it gets to implement interventions such as immunization, breastfeeding, nutrition and care for sick children.

According to the commissioner, maternal and child health services at the ministry of health, Dr Jessica Sabiti Nsungwa, Busoga region is grappling with high fertility, overpopulation and cultural aspects.
Secondly, Bunyoro has got challenges of health care seeking, many refugees, and many people who live in the escapement coupled with high teenage pregnancy. West Nile also has a refugee population problem and also a history of conflict.

"We cannot go with the same solutions to different regions. We need to go with lenses of not leaving anybody behind, not exclude anybody, consequently designing programs differently to respond to people's needs," Nsungwa said.

On the contrary, Dr Waiswa said sub-regions that have registered a reduction in child deaths have had a strategic focus. For instance, a lot of strategic focus has been put to the Teso region. The other region that has registered progress is Ankole.

According to Dr Waiswa Ankole used to have many children dying and high stunting rate. But now it has learnt some lessons and the rest of the regions need to borrow best practices to reduce.

What needs to be done?

Although child deaths are reducing, still the number of children dying is still high. As such Dr Waiswa said if Uganda is to achieve the national goals then there is need to do more in terms of preventive and clinical services so as to reduce the number of children dying.
For instance reducing the high malaria cases, addressing malnutrition and improving the health care systems.

Additionally, for the regions that are not performing well, the government needs to find out why they are performing poorly.
Secondly, the government must do more in partnership to go and plan with them or perhaps provide them with additional infrastructure which may be human resource, lack of enough facilities or even poor leadership.
Unfortunately, these are large regions, for instance, Busoga has about 4 million people which is almost 10% of the population, he notes.

The under-five mortality per 1,000 live births currently stands at 64. However, if Uganda is to meet the child sustainable development target of 25 deaths per 1000 live births, there is a need to increase the annual reduction rate to 11.9%, Dr Waiswa noted.