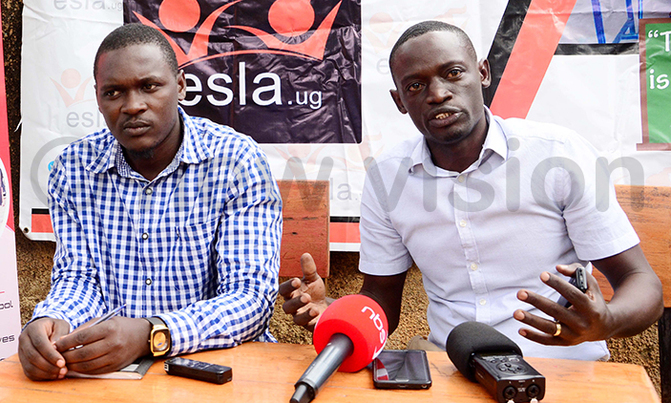 It is also believed that in Uganda, 39% of women aged 20-49 give birth by 18
A coalition of non-governmental organisations (NGOs) has launched a campaign dubbed Community Girl Parliament that strives to keep the girl child in schools as well as to handle the issues affecting them.
The NGOs that banded together include; Economic, Social Empowerment for Local Communities (ESLA) Uganda, Kids Club Kampala and the US-based Followings Foundation.
Studies have shown that 25% of Ugandan girls become mothers before they celebrate their 18th birthday. Studies have also shown that cases of school dropouts have rampantly increased in the country especially among adolescent girls.
While addressing a news conference at the Kids Club Kampala head offices in Kanyanya, the ESLA Uganda director, Aloysius Kawooya, said child marriages and unsafe abortions are on the rise in Uganda and that the general public should stand up against it.
"It should be remembered that the Constitution of Uganda entails that all children below the age of 18 be at school with or without fail," Kawooya said.
To enforce this, the government of Uganda implemented the Uganda Primary Education (UPE) and Universal Secondary Education (USE) programs to provide affordable education.
Kawooya, however, said the standards in many of the UPE and USE schools are lacking.
The Kids Club Kampala executive director, Sam Wambayo, revealed that many girls engage in sexual acts as early as 14, meaning that they are prone to be infected with STDs, and grappling with teenage pregnancy.
Wambayo said the newly launched campaign is to focus on putting children in schools and informing the public on its relevance, starting with greater Masaka.
Why Greater Masaka?
Kawooya explained that they have had interventions in line with the program in most parts of the country, especially in eastern Uganda; however, they had not focused on greater Masaka.
It is also believed that in Uganda, 39% of women aged 20-49 give birth by 18 and more than half (63%) have had their child by age 20.
However, Wambayo noted that all these issues shall be handled during the course of the campaign, where pupils, students and other members of the public shall be able to join discussions on the way forward and how to handle the matter in communities through various interventions.