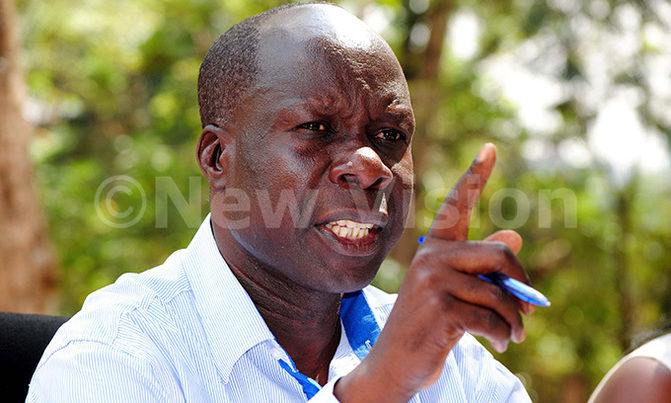 "If I am terminated here, I still have a job because I am a critical thinker, a teacher of history and a historian," he said.
Dr. Tanga Odoi has said that he is not scared of losing his job as the NRM electoral commission chairperson.

Speaking at the humanities and social sciences symposium at Makerere University, the controversial history don said that if one day the party decides to terminate him, he will still have a job at the university.

"If I am terminated here, I still have a job because I am a critical thinker, a teacher of history and a historian," he said.

Ever since joining NRM, the media has been awash with stories of his bickering with Justine Kasule Lumumba, the party's secretary general, over the running of party affairs. Their recent clash was when the later decided to lay off over 300 party employees.

The clashes prompted party cadres to ask the president to knife him from the job over his 'disrespectful character' towards Lumumba.

While addressing the scholars of humanities and social sciences this afternoon, Odoi pointed out that there is a need to revive of the disciplines to fill in the ever widening critical thinking gap in the country.

"Currently, we lack a body of think tanks to criticize and direct government. Those that were there dived into party politics," he said.

He noted that those that did not join politics have joined security forces and are now security analysts.

The symposium held under the theme 'humanities and social sciences in the age of disruptions: policy challenges, praxis benefits and intellectual engagements', comes at a time when humanity courses have been labeled useless and are underfunded.

The discourse attracted scholars of the disciplines including the dean of school of humanities at Nairobi University, Prof. Peter Wasamba.

According to the scholars, there is a need to rethink on the scholarship policy and refocus more on rekindling the discipline in order to create a community of scholars who will be able to advice on best policy practices in this fourth industrial revolution.

Currently, 80% of government scholarships go to funding science courses at institutions of Higher learning. The president has repeatedly called on government universities to invest more on sciences than humanities and arts.

Wasamba, dismissed the assertion that scholars in humanities are unemployable, noting at Silicon Valley, the biggest home for startups and global technology companies, scholars of the subjects are the most sought after.