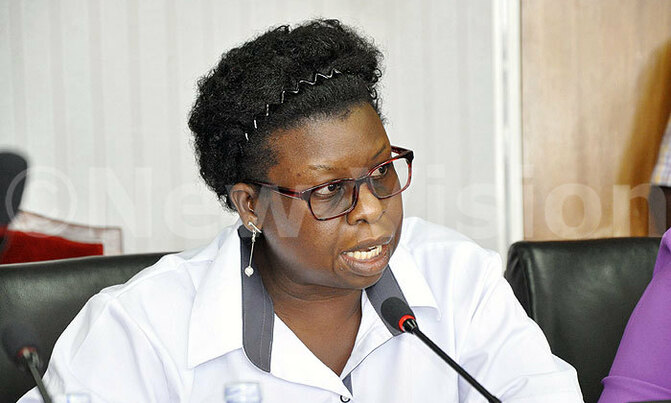 According to the Uganda Revenue Authority, the listed taxpayers that engage in business transactions were relieved of the duty to charge VAT on their sales.
PIC: URA commissioner general Doris Akol. (Credit: Nancy Nanyonga)

TAXATION

KAMPALA - Uganda Revenue Authority (URA) has deactivated 2,640 accounts from the list of Value Added Tax (VAT) taxpayers, among them that of the International Criminal Court (ICC), after they failed to honour their tax obligations.

The taxpayers include companies, business entities (both local and international), global development agencies, law firms, individuals and district local governments.

Besides ICC, other prominent entities whose accounts were deactivated include Buganda Land Board Limited, National Council of Sports, Medical Research Council, Muwema and Mugerwa Advocates and Solicitors, Club Silk Limited, Mpanga Technical Services and Sebaggala & Sons Electro Centre Limited.

Others are Paradiso Beach Limited, Kigezi Highland Tea Limited, Egypt-Uganda Food Security Company Limited, Sports TV Uganda Limited, Tamoil East Africa Limited

Internationally, there is GIZ, a German development agency that provides services in the field of international development co-operation, International Bank for Reconstruction and Development, and Hangzhou Agrochemicals Uganda Limited.

China Railway Wuju Group Corporation Uganda Limited, SNV Netherlands Development Organization, China Petroleum Engineering & Construction Corporation Uganda Limited are also on the list.

Once an entity is paying VAT, its inputs are taxed only once. This, therefore, means that without paying VAT, their inputs will be subjected to taxes more than once.

According to URA, the listed taxpayers that engage in business transactions were relieved of the duty to charge VAT on their sales, and therefore their sales were deemed VAT exclusive effective December 1, 2017.

"This cancellation has been made in accordance with the provisions of the VAT Act as amended. Section 9(5) of the VAT Act gives power to the Commissioner General to cancel the VAT registration of a person who is not required to apply for registration under section 7," a statement from URA released on Wednesday read in part.

Henry Saka, the URA commissioner of domestic taxes, signed the statement on behalf of the URA commissioner general, Doris Akol.

Quoting Section 7, Saka said those not eligible to apply for registration for VAT include; a person without a fixed place of abode or business and a person who has not kept proper accounting records relating to any business activity he/she has carried out.

Also, a person may not qualify when he/she is deemed not fit to do so, in the opinion of the commissioner general.

In December 2012, URA deactivated VAT accounts for 4,763 companies, associations and individuals that failed to honour their tax obligations.

The deactivated/deregistered entities included local and international organisations, district local governments, law firms, academic and religious institutions.

Then, URA explained that the move to deactivate the companies' VAT accounts was aimed at saving the tax body's resources and time it would have spent running after them to pay up.

It also helps URA to identify real clients who are tax compliant to enable the tax body focus and plan, as well as free the register.

De-registration means deactivating a company from the VAT register. Circumstances that can lead to de-registration may include; when the company can no longer make a required annual turnover of sh50m, when the company has ceased to trade in taxable supplies and when the company has ceased to trade (liquidated).

This implies that the company can neither charge VAT nor claim any input tax credit thereof, and other obligations pertaining VAT will not apply such as having to file a VAT return.

Before URA started deactivating VAT accounts, the non-complaint companies were facing a penalty of sh200,000 per month that they would miss paying.