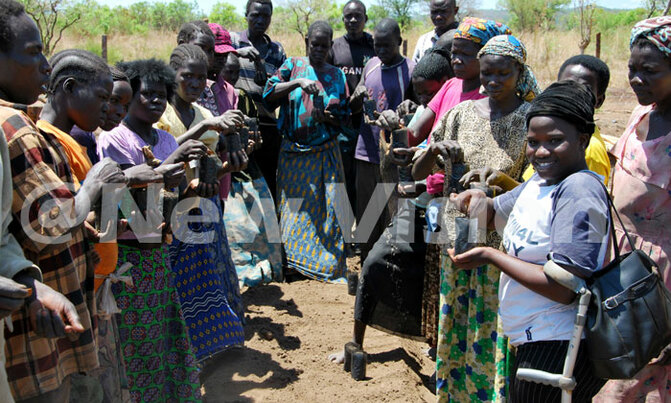 "The Government should by all means try to have the women's voice in these debates. We should not see widows displaced because of the negative cultural practices that have deprived them of land and property."
LAND | WOMEN

Activists, through Uganda Women's network (UWONET), have asked the Government to involve women in the on-going discussions on the Land Amendment Bill.
This comes on the heels of a controversy sparked by the Land Amendment Bill that was tabled before Parliament, seeking to amend Article 26 of the Constitution relating to the acquisition of private property by the Government.
The amendment seeks to empower government take compulsory possession of private land for infrastructure and investment projects before compensation.
"Violence against women does not only stop at sexual or domestic violence. Abusing their rights to access and own land is violence. Women are the majority users of land, yet they are the minority decision makers when it comes to land. Women need to know the challenges and the opportunities in that bill. Despite various campaigns, the Government has not done much to address inequalities faced by women," said Rita Aciro Lakor, the UWONET executive director.
Aciro noted that if there is less women participation in the discussions, women will continue to be disadvantaged by prevailing gender inequalities as a result of persistent negative and discriminatory practices.
"Members of parliament should go back to their constituencies to consult from the women at village levels," she said.
Speaking at the conference, Jane Ocaya, the Oxfam women rights advisor, said men need to recognise that their role is to protect women, not to abuse them.
"Women need to stand up for their rights. Instead of assuming their protective role, men are abusing women at all levels. The government should take action for meaningful gender equality reforms if Ugandan women are to acquire their land and property rights," noted Ocaya.
If enacted, the law will enable the central government or local governments to deposit in court compensation awarded for any property required for public works, and immediately take possession.
"Ugandans should fight the character of Article 26 as they have fought Article 102. Government should by all means try to have the women's voice in these debates. We should not see widows displaced because of negative cultural practices that have deprived women of land and property," noted Godber Tumushabe of Great Lakes Institute for Strategic studies.
He noted that women's rights continue to be abused. He said continued economic dependence of women on men will keep the women in poverty.
Judy Adoko, an activist called upon the government to sit with Traditional leaders and harmonise selfish cultural practices.