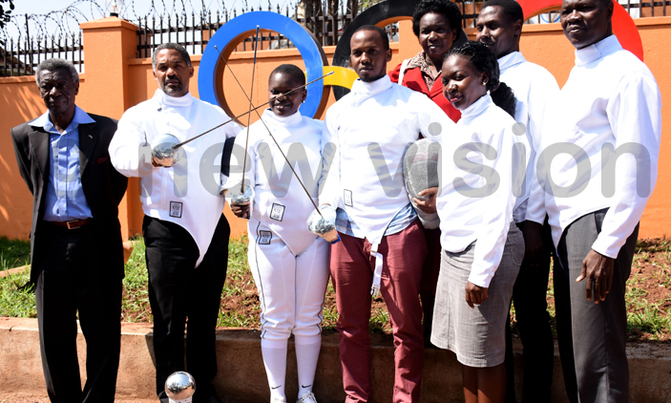 UFA received the equipment from the British Fencing Federation
The Uganda Fencing Association (UFA) will now be able to conduct its activities in the country smoothly without fear of equipment shortage for a full season.
This is after the association received equipment worth sh167m from the British Fencing Federation.
"We are now well equipped with the kits and we shall be starting a training workshop for coaches in the next month," Carolynne Adongo the UFA secretary said.
She thanked the Uganda Olympic Committee (UOC) for helping the association pay freight charges amounting to $1700 (sh6.1m).
UFA received 502 jackets, 198 breeches/pants and 129 plastrons from the British.
Adongo added that added the association has now got enough equipment to start its activities in the country and within one month, they will equip more trainers with skills who will be sent to coach schools.
UOC president, William Blick, assured fencing of total support as they lobby for tax exemption on sports equipment.
"Fencing is an elite sport and I'm excited to see that it is picking up so fast. The IOC president Dr. Thomas Bach won a gold medal in fencing and we shall use that advantage to apply for a technical training grant for trainers," Blick stated.
Fencing is a sport in which two competitors fight using 'rapier-style' swords, called the foil, the épée, and the sabre but to win points, the sword must make contact with an opponent.