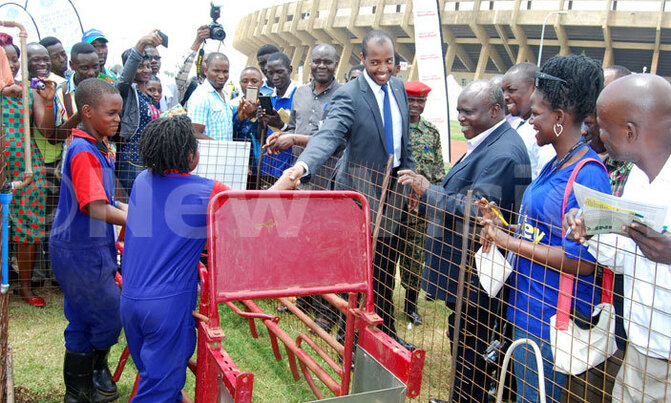 The stadium was a bee hive of activity for the three days. There were several stalls that exhibitors set up to showcase their products and the latest agricultural technologies.
DAY ONE OF THE SHOW
By 2:00pm on Thursday, Rose Kabaruli, 37, and her two relatives were aboard a Kampala bound bus from Masindi, to take part in the Vision Group Harvest Money Expo.
On reaching Kampala, the group spent a night at the home of a relative. They wanted to get to the venue of the expo at Mandela National Stadium, Namboole in Wakiso district in time.
"We decided to travel from Masindi a day before so that we could spend a night in Kampala. Harvest Money Expo is a very important event and we resolved to attend it, regardless of the cost," Kabaruli said.
And by 7:00am on Friday, Kabaruli and scores of other farmers and business persons had formed long queues around the entrances of the stadium, to access the venue of the expo.

They were so eager to access the venue that some clashed with security officers for keeping them waiting in the queues.
"We came here at 6:00am. You cannot make us wait for forever," one of the farmers shouted.

The organisers attributed the delay to the Police, which had not yet deployed the detecting devices at the venue.



Kabaruli, who grows groundnuts and beans on about two acres of land in Kijambura village in Nyangahya sub-county, about
200km from Kampala, represents the zeal and resolve of the farmers and business persons who attended the three-day expo organised by Vision Group.
They travelled from various districts across the country to take part in the expo that presented numerous learning opportunities for small-holder and commercial farmers who are striving to improve yields and earnings from their ventures.



"We live near a stream, but we do not know how we can easily use water from it to irrigate our crops. We want to learn that technology and improve on our yields," Kabaruli said.
The stadium was a bee hive of activity for the three days. There were several stalls that exhibitors set up to showcase their products and the latest agricultural technologies.
The selected enterprises included growing bananas, passion fruits, rearing poultry, fish farming and urban farming.
The participants also received tips on marketing, irrigation and livestock management. People were paying sh10,000 to access the exhibition area and a further sh10,000 to attend the training sessions.
SESSIONS
Every day, there were three sessions of intensive training in a set subject. The sessions were on urban farming, tree planting and banana growing.

During a session on urban farming, Dr. Grace Nambatya encouraged farmers to embrace the use of biogas in their operations to reduce energy costs.

She also encouraged farmers not to lose hope because of challenges they are encountering.

"Challenges are meant to take you to another level. If a business fails, rebrand it, do the same business, but in a different way," she added.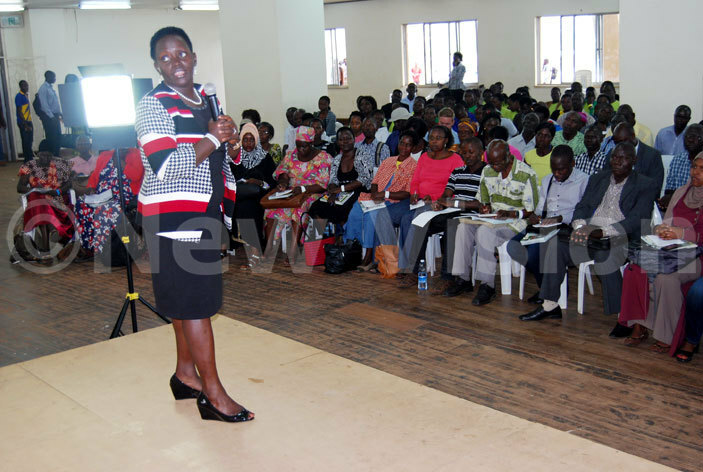 Facilitating the banana growing training session, Erostas Nsubuga gave farmers tips on the use of fertilisers.
DAY TWO: Kadaga urges MPs on Harvest money expo, best farmers awarded

Speaker of Parliament Rebecca Kadaga has requested members of Parliament to visit Namboole stadium on Sunday, to learn about the latest technologies in farming that will increase food security in the country, at the ongoing harvest money expo.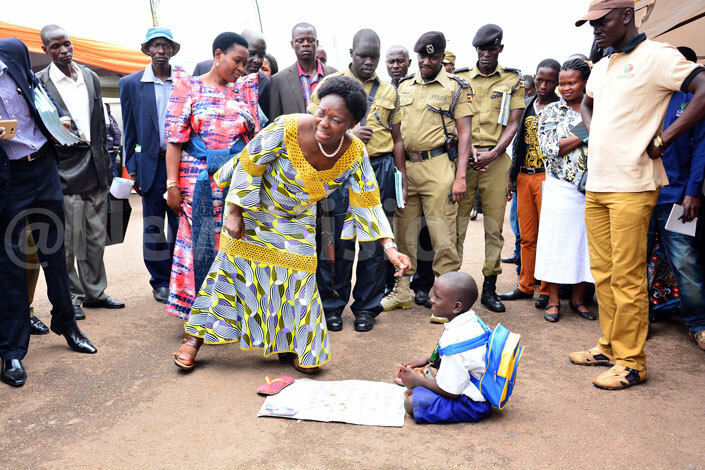 The call follows reports of starvation and hunger in most parts of the country in which many people have died including livestock.

She added that in the past week, they have been attacking the minister for not providing solutions to farmers to cope with the prolonged drought, which has led to crop failure, leaving families with no food.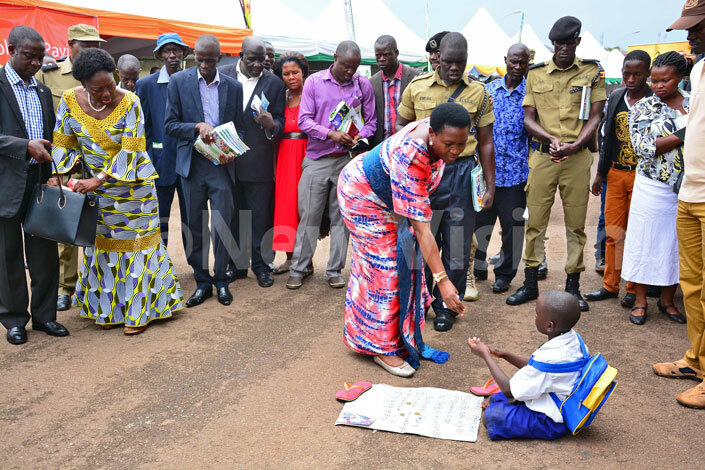 "I have instructed my protocol team to send messages to all those who are in Kampala and can come here to see what is being offered, so that when we go to parliament, we can discuss how to get the technologies to our people," said Kadaga.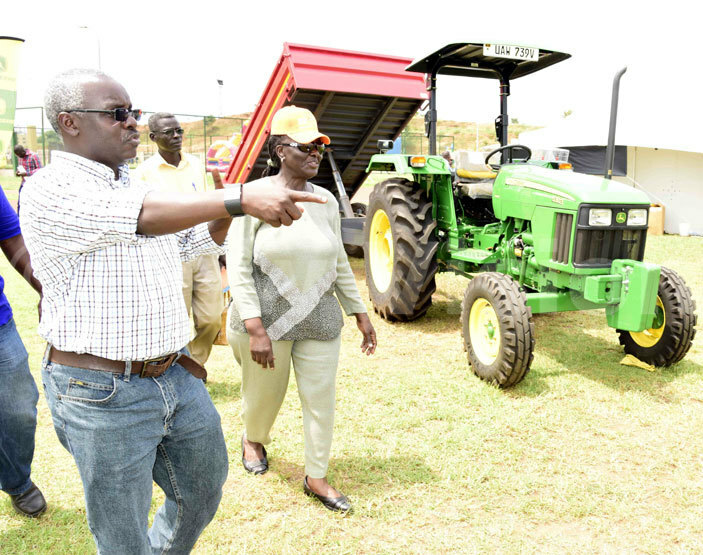 The main technologies that the speaker wants MPs to look at are the irrigation technologies which she said could be promoted by members in their constituencies.
Kadaga was particularly impressed by an irrigation system being promoted by Rainbird that can be acquired with a minimal fee of sh70, 000 and this can irrigate a radius of 15 meters.
The expo under the theme smart climate farming has attracted service providers in agriculture, ranging from machinery, seeds, fertilizers, irrigation equipment, and storage facilities among others which could easily be used by farmers.
Best farmer awards in pictures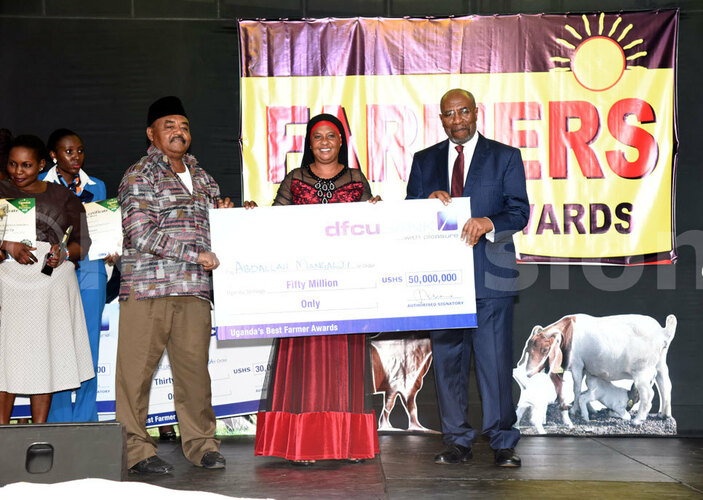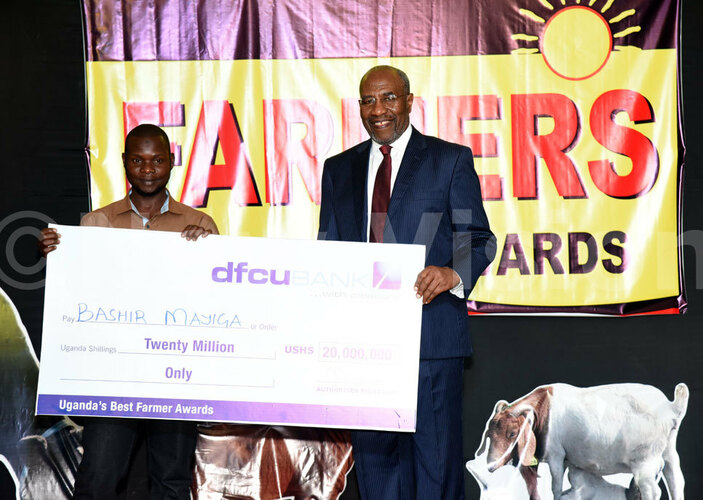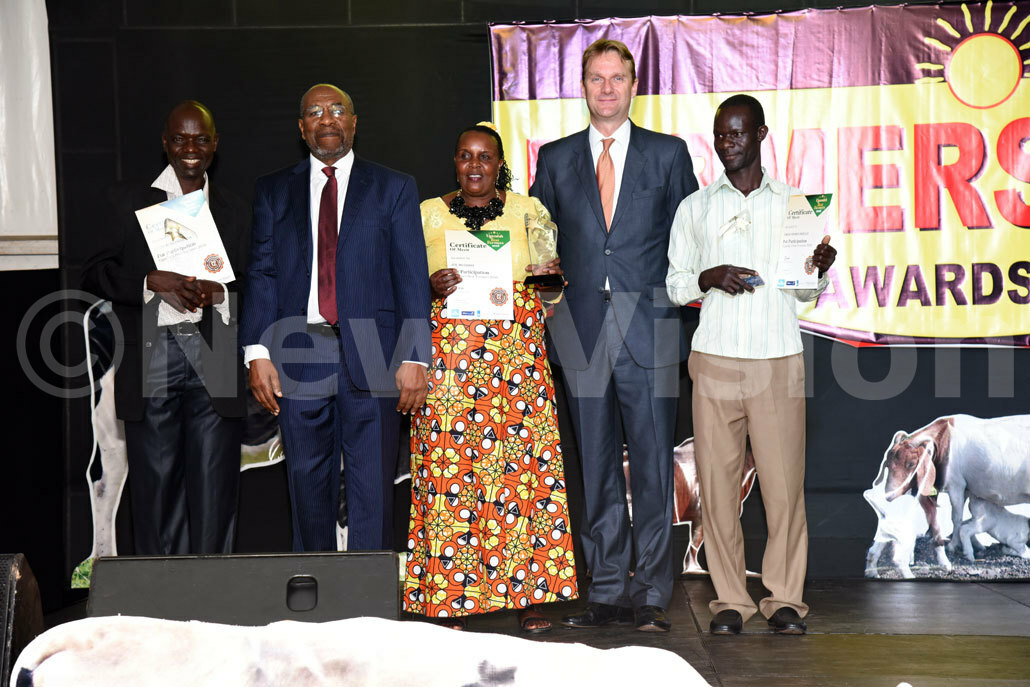 Day Three: Harvest Money expo ends with bang


Vision Group's maiden Harvest Money expo ended Sunday with exhibitors and farmers describing it as a success and asking the company to hold the event annually to build a strong link for crop growers, buyers and exporters, and dealers in farm implements and service providers.

The expo, which started on Friday at Mandela National Stadium, Namboole in Wakiso district, was graced by the Omukama of Toro, Oyo Nyimba Kabamba Iguru IV and a number of ministers and MPs.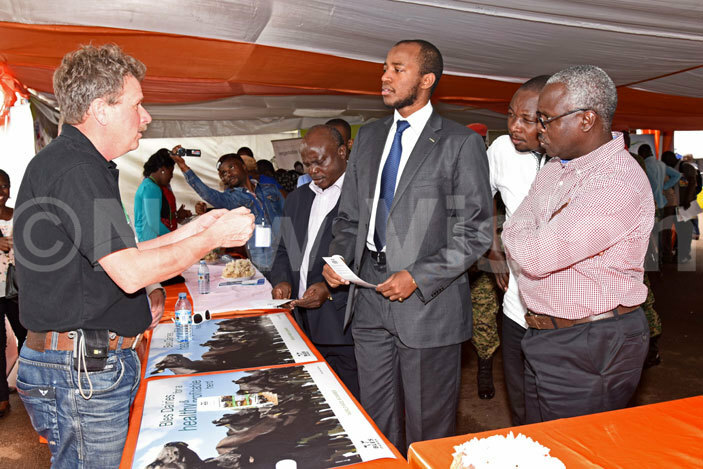 Vision Group CEO Robert Kabushenga took the Omukama around the exhibition stalls, where exhibitors showcased new innovative agriculture technologies such as irrigation, farm produce harvesting and processing equipment as well as modern methods of managing livestock.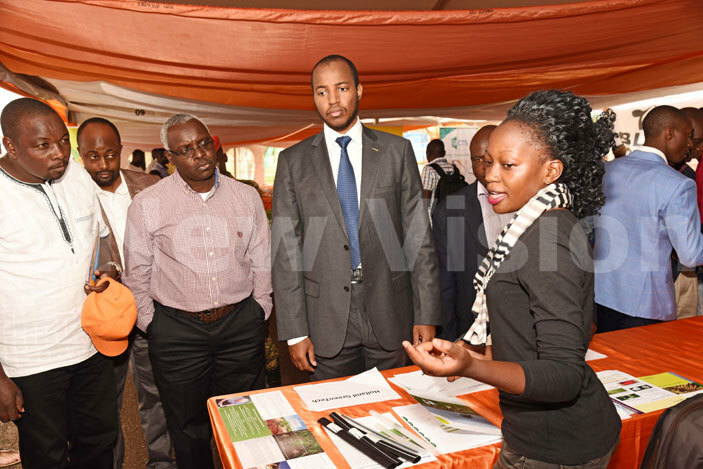 The three-day expo, which was attended by about 10,000 people, including students served as a one-stop centre for all farmers' needs. The farmers were trained by experts in irrigation, fish farming, poultry, banana, livestock, tree planting, and coffee and piggery management.

To wind up the expo, the farmers were given the last doses of farming knowledge in fish farming, poultry, irrigation, piggery, coffee and banana.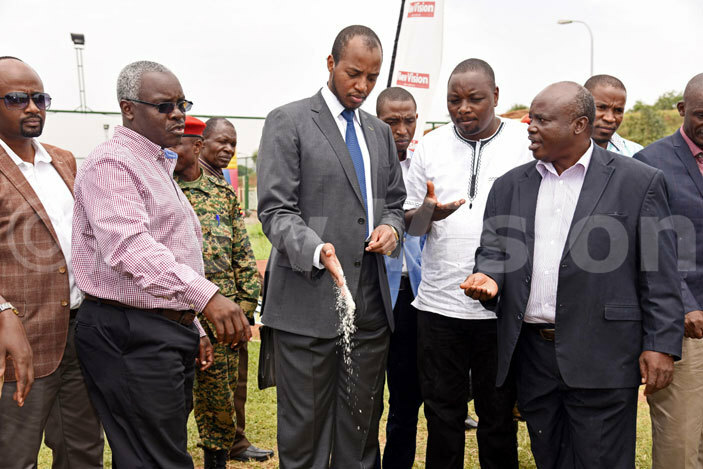 During each session, the farmers were immersed in learning, taking notes and asking questions at the end of the session.

There were three sessions conducted in various areas of farming. Every session lasted two hours, but each ended with farmers still asking for more. In fact, as the expo came to a close, some farmers and exhibitors were still saying they needed more time to learn and answer the farmers' questions.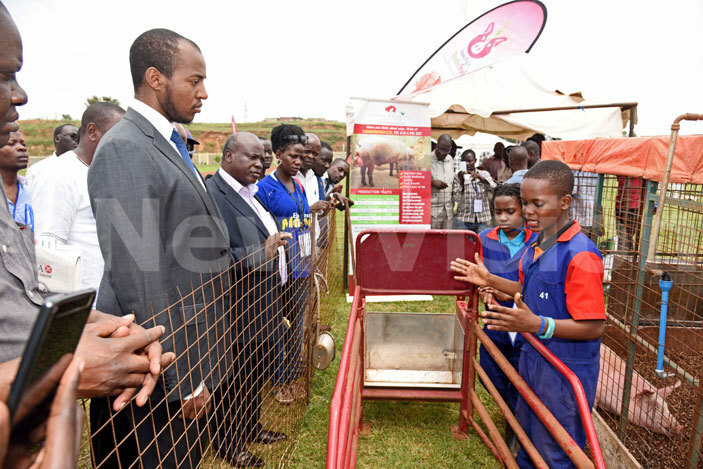 Dr Pauline Aluka, a researcher at the National Coffee Research Institute, said the Harvest Money expo was unique in all aspects.

"I have attended numerous agricultural shows, but sometimes farmers come to enjoy entertainment and are not focused. The farmers who attended this expo were focused and asked many questions. We have come into contact with farmers who are increasingly getting interested in farming and they regret why it did not begin yesterday.
And they are big farmers who are really committed and they want to learn," she said.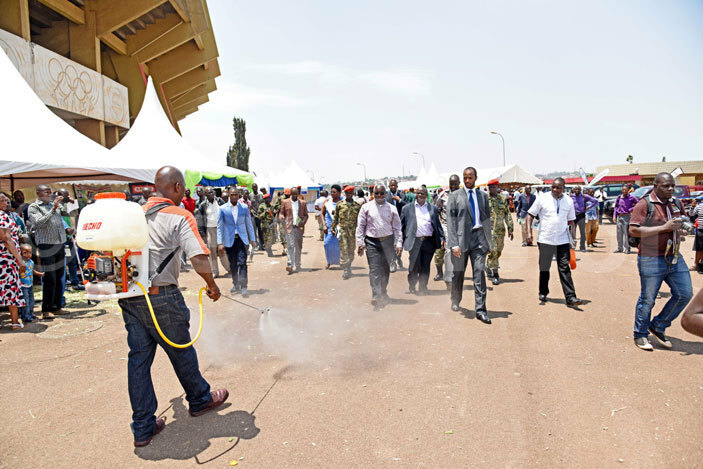 Patrick Ebong, a farmer from Lira district, said the expo presented numerous learning opportunities for him, and that he got everything he needed as a farmer.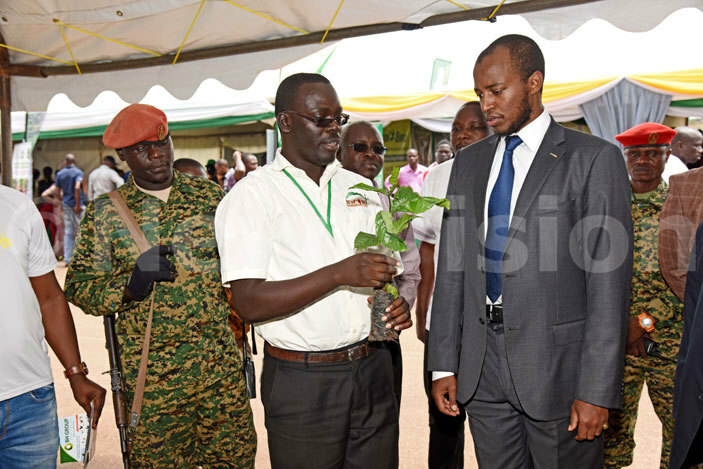 "The only challenge was that some facilitators were teaching in only Luganda and we missed out. Some promised to translate, but their time always ended before they started translating. But I got 90% of all I needed," he added.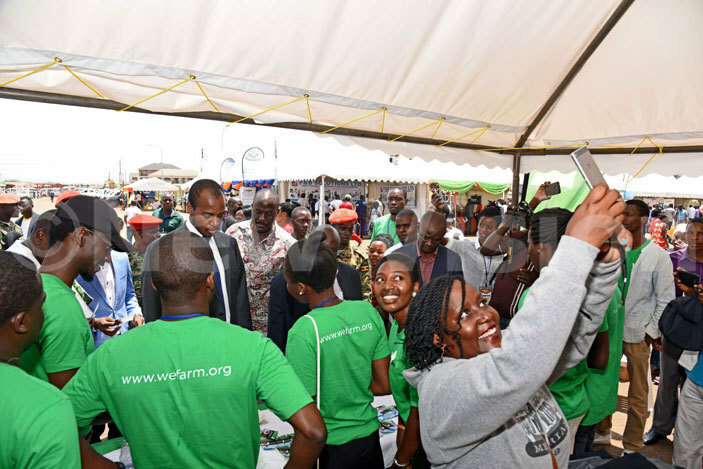 During the irrigation technologies session, Ssimbwa Innocent, an irrigation engineer at Rain Bird Agricultural Irrigation systems, took the farmers through a number of new irrigation technologies. A piece of one of the simple irrigation systems costs as low as sh10,000, while another one goes for sh1.1m.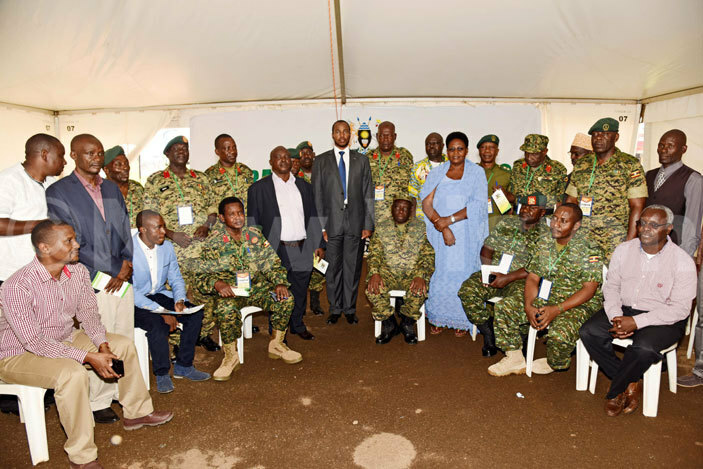 "The number of pieces you need depends on the size of your land. We first come to your farm, look at the source of water and size of crop field, and then, we set up the irrigation system of your choice," Ssimbwa said.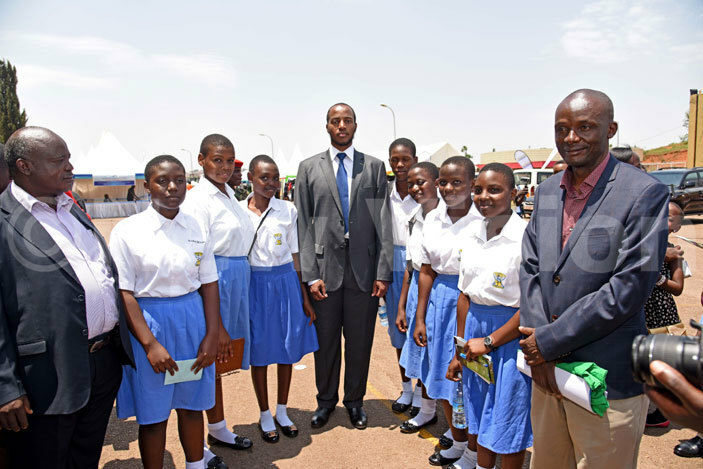 Fish, coffee farming
Aspiring fish and coffee farmers were tipped on how to get the best from the projects.

Yazuri Bbira, an official from Ugachick, advised fish farmers to consider issues such as topography, water source, soil type and accessibility when starting a fish project.

"Water source has to be permanent and not acidic. Change the water often to remove the decomposing feeds that might compete for oxygen with the fish," she said.

She asked them to choose a slanting topography and land that is far from the swamps, stating that swamps pose danger for fish species such as Tilapia that do not need a lot of water.

Bbira said a farmer should establish a fish farm where he can easily access the market, adding that the farmers also need to sort the fish according to sizes to ease feeding.

Bbira also asked them to always clean the ponds to ensure that predators such as frogs do not invade them and reproduce.

Coffee

Former Kakuuto County MP Mathias Kasamba asked farmers to invest in farming to help create employment.
"We must go back to the gardens. There are no jobs and our children are becoming vulnerable.
They need to be taught how to farm," he said.

Kasamba said people need to invest in coffee since the plants remain productive for 40 years.
He took farmers through the process of planting the coffee seedlings. He advised them to choose land that is gently slanting with deep fertile loam soil.

Dr Godfrey Kagezi, a senior research officer at the National Coffee Research Institute, advised the farmers to at times use organic manure instead of chemical fertilisers.