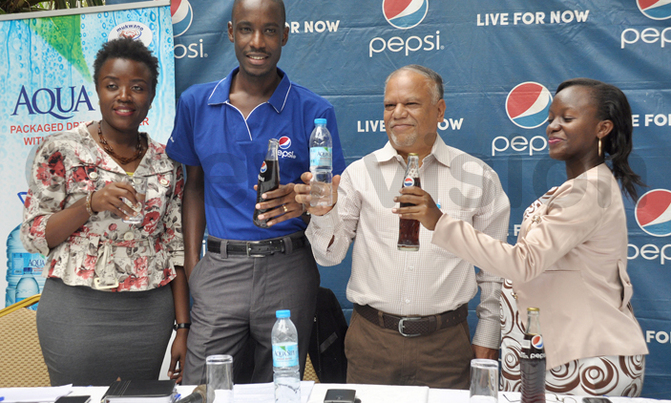 First in the fray are 30 professionals before a strong field of over 120 amateurs
Fitness and accuracy will be called into play as professional and amateur golfers compete in the 6th edition of the Pepsi Independence Golf Championship at Palm Valley Golf and Country Club, October 7-9.
First in the fray are 30 professionals who are competing for sh20m in a 54-hole contest starting Friday-Sunday, before a strong field of over 120 amateurs compete in the sh185m Pepsi sponsored event, at the nine-hole challenging course.
Addressing a press conference during the launch of the event at Sheraton Hotel on Tuesday, Crown Beverages' Head of Marketing Brandon Ssemanda said this year's edition promises to be more exciting than the previous editions; and that the sponsorship will cater for course preparation, publicity, player's kit and prizes among other things.
"The course is prepared, the kit is ready and all is set for October 9. Pepsi is one of the leading brands at the forefront of sports and this sponsorship provides a perfect platform for the brand to invite and inspire fans to 'live for now',"
"It also provides an opportunity for us to interact with our customers in a relaxed environment," Ssemanda stated.
Co-sponsors Sheraton represented by PRO Jackie Nalubega at the press conference said the hotel will provide hospitality and some of the prizes.
"We are in to promote sports tourism because it highlights us and the country and we are looking forward to a fun-filled day," Nalubega said.
Mukwano Industries through their Aqua Sipi brand has offered over sh30m to the event while Insurance Company of East Africa (ICEA) has chipped in with sh12m.
Other co-sponsors include Stanbic bank, Uganda Breweries, Brand Active, Manjushree Technopack, Milly Glass Works, Clarkson Insurance Brokers and Equity Bank.