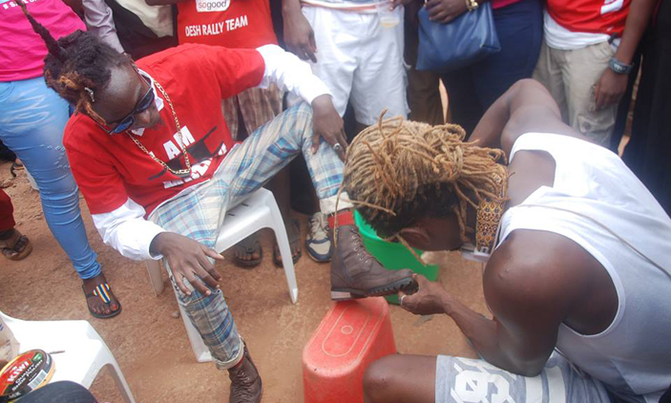 This is good news for the industry. Two artistes who have been hating on each other for no reason get together and share laughter over a car wash to save a young lady with cancer.
Sounds like a fairy tale right? But nah, it's not. It happened.
Over the weekend, one singer called Nince Henry got friends together to wash cars and raise funds to save a one Carol who is struggling with cancer at Mulago.
It is this event that saw foes Khalifa Aganaga and Coco Finger clean each other's boots as a sign of reconciliation.
Now, that is what we need to grow our music, not stupid bickering.