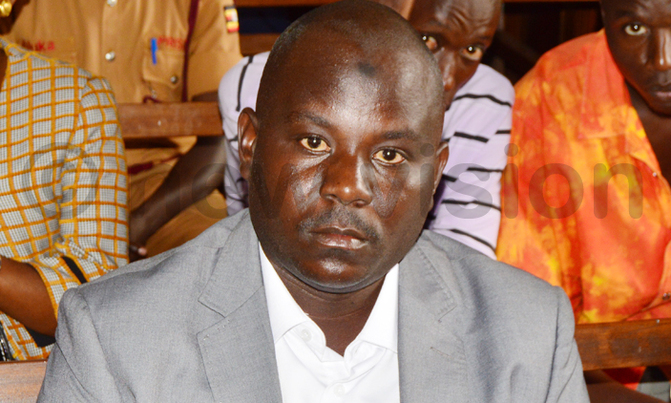 Ssebuwufu is charged with murder alongside six other people
Muhammad Ssebuwufu, the proprietor of Pine Car Depot in Kampala, has been denied bail by the High Court in Kampala.
Justice Wilson Musene-Masalu, of the High Court criminal division declined to release Ssebuwufu on bail on grounds that he was committed to the High Court alongside four other people and it would be in the interest of fairness to fix the matter for hearing than releasing him.
He also agreed with prosecution led by principal state attorney Sharifa Nalwanga that since Ssebuwufu is the director of Pine Car Depot and inquiries in the matter are ongoing, he might interfere with the evidence.
Ssebuwufu is charged alongside six other people including, Godfrey Kayiza (his security guard) Philip Mirambo (a car broker), Stephen Lwanga (driver) and Paul Tasingika.
Others are two city businessmen Damaseni Ssentongo, 42, and Yoweri Kitayimbwa, 37, currently on remand awaiting committal to face trial.
Ssebuwufu applied for bail seeking to be temporarily released pending his trial on grounds that it is his constitutional right and that he suffers poor health.
He presented three substantial sureties including presidential adviser Joseph Tamale Mirundi to ensure that he will not abscond court.
Others were Kibuli Muslim faction spokesperson Sheikh Nuhu Muzaata and Mathius Jjumba, an employee of Standard Chartered Bank.
Prosecution alleges that the accused and others still at large on October 21, 2015 while at Pine Car Depot in Kampala allegedly beat businesswoman Betty Dona Katusabe to death over an unsettled debt of sh9m arising from a car deal; a Toyota Premio worth sh19m.
The accused also face an alternative charge of robbery for stealing the late Katusabe's smart phone worth sh300,000.