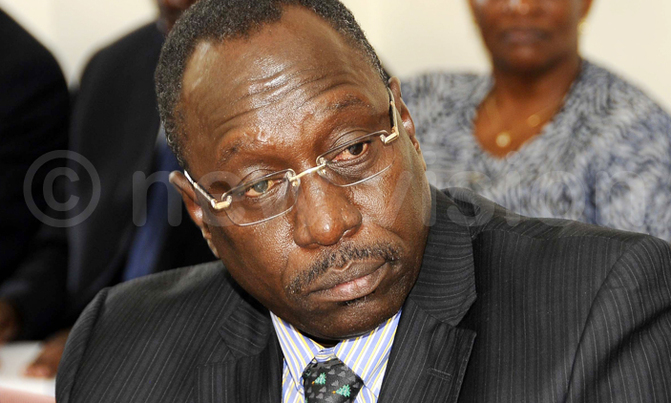 In Lango, the government started compensation of 4,000 claimants in 2011 and the exercise has been going on in phases
A team from the office of the Solicitor General is in Lango, Acholi and Teso Sub regions to verify the list of war claimants as they anticipate compensation.
A number of claimants sued the Attorney General and were awarded compensation for property lost during the 20 year insurgency and cattle rustling.
Francis Atoke, the Solicitor General said his team is in the different sub regions to verify the list of claimants. He however could not say when the compensation of new claimants will start saying he was in a meeting with the Attorney General.
In Lango, the government started compensation of 4,000 claimants in 2011 and the exercise has been going on in phases.
However, a serious rift has emerged among the war claimant groups in Lira with section accusing their lawyer Alex Turyatemba Bashasha of Bashasha & Co Advocates of turning the case personal.
Sam Obua and Akello Betty representing thousands of war claimants sued the government. Obua was however removed from the position and replaced with Francis Ongia, a UPDF colonel and another person.
Obua claimed he was forced to sign a document distancing him from the group. He alleged that the lawyer has introduced new people who went to court with the intention to defraud government.
George Ongom, working with Obua said Bashasha has replaced all their coordinators with new people.
He added that they have been denied a copy of the ruling and judgment decree and the list of names of claimants. He is alleging that people appointed at interest of Bashasha are now writing new names, different from those who went to court. Bashasha was unreachable for comment via his known mobile phone.
Ongom said the issue is now being taken as a government compensation program not a case won in court of law. He said UPDF senior officers had been involved to intimidate the original claimants.
UPDF Spokesperson Paddy Ankunda could also not be reached for comment.
Henry Oluka from the office of the Solicitor General said the case is not of Obua and Akello only but they were acting on behalf of thousands of others. Oluka said there is too much confusion in Lango only.
"We are doing the same exercise in Teso and Acholi, I don't know what is going on in Lango. It's incredible" Oluka said on Thursday.
"The fights are over so many small things taking the eye off the bigger thing which is verification."
Oluka said each of the groups is pursuing their own interests because they have taken money from the poor people.
Suzan Akello Apita who is leading the team in Lango said if there is any confusion, "it could probably be in Lira because we have not reached Lira." Akello said they were working in Kole and there was no confusion.
Thousands of claimants have continued to throng banks in Lira to open accounts in anticipation of the compensation payment.
Different groups have been doing the validation exercise and sending people to open bank accounts.